Dr Pakakrong Kwankhao, head of Chaopraya Abhaiphubejhr Hospital's Centre for Evidence-Based Thai Traditional & Herbal Medicine, has recommended the ancient Thai and Ayurvedic herb, Andrographis paniculata, as a treatment for Novel Corona Virus. Known locally mostly as fahthalaijone (Thai: ฟ้าตาไนโจน), it is also called either kariyat or creat. It's cheap, available without prescription in almost every Thai pharmacy in capsule or tablet form, and I have even seen it in higher end convenience stores. It grows like a weed and most houses have it in their garden somewhere. Old Thai grandmas make a bitter tea from it and stoically drink it in favour of the more modern (and palatable) capsules.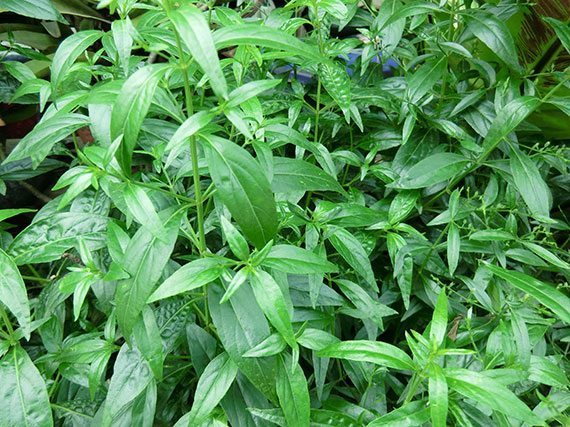 Andrographis Paniculata (often called the King of Bitters in Ayurveda) is used to treat:
Diabetes (reduces blood pressure)
Inflammation
Upper respiratory tract infections
Fevers
Headaches
Coughs
Sore throat
Tonsillitis
Bronchitis
Allergies
What is so remarkable is that in the midst of global panic about #coronavirus, Thailand's Health Ministry calmly supported Dr Pakakrong's statement and stood by it's ancient herbal remedy in both the national and international media.
Highly recommended reading: Andrographis paniculata: A Review of Ethnobotany, Phytochemistry, and Pharmacology.
Is it an effective anti-viral? There are numerous clinical studies which CONFIRM the anti-viral effect of Andrographis paniculata against everything from Herpes simplex HS-1 to Respiratory Virus RSV and even the so-called "untreatable" Dengue Fever virus.
It would be fair to say that the WILL to fund ongoing research into Andrographis paniculata simply isn't there. It grows like a weed across most of Asia, is absurdly cheap and there is no money to be made from patents. It is a traditional medicine in MANY Asian cultures.
So amid the frenzy of face masks and disgraceful-triclosan hand sanitizers, is there a place for prophylactic use of Andrographis paniculata? Certainly the research material quoted shows the additional lymphocyte stimulating (immune boosting) effects of fahthalaijone. The few animal studies which I have read suggest prophylactic ingestion is quite safe, for limited periods of time. Prophylactic effect of Andrographis paniculata extracts against Streptococcus agalactiae infection in Nile tilapia (Oreochromis niloticus).
The common ingesting cycling guidelines (I asked in our local Thai pharmacy this evening) are to use 7 days on, 10-14 days off. Andrographis paniculata is not recommended for pregnant or nursing mothers.
This blog is NOT intended as medical advice and simply reports the common use of a traditional Thai herb which was advocated in Thai media by registered Thai medical professionals this week to help treat coronavirus. We suggest you continue to educate yourself, strengthen your natural immune system and consult with a registered Thai Traditional Medicine practitioner.
---