He serves it personally, together with his wife and daughters. And clears the dishes. Pours the chai afterwards. Makes sure you have eaten your fill, and then some.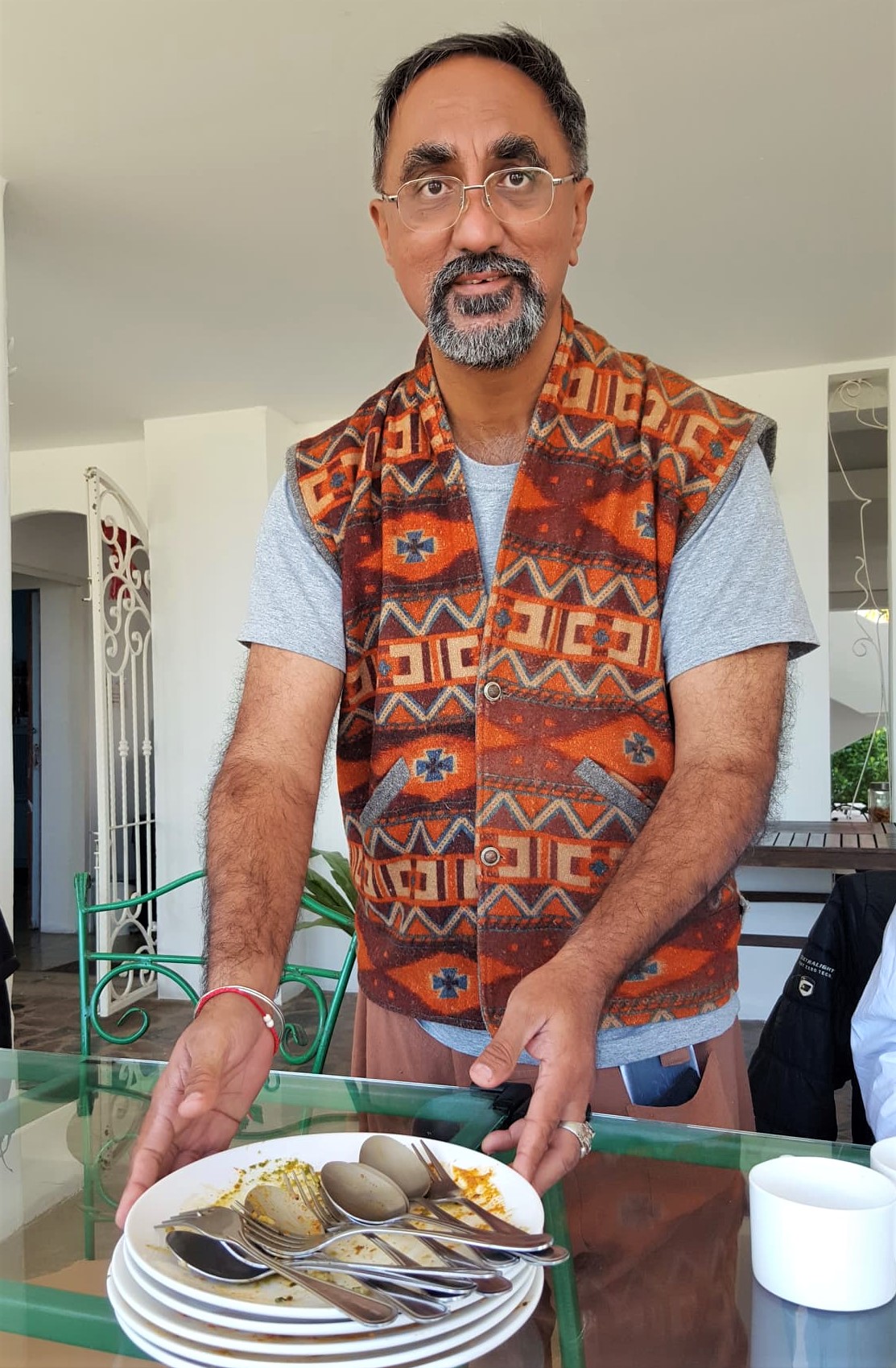 It took me many months to work out why Khun Ritthee Gurusingh, the owner of Amaravati Wellness Center here in Chiang Mai, always serves our lunch personally, each Sunday after yoga class.
Seva means service. In Sikhism, seva refers to selfless service for altruistic purposes on behalf of, and for the betterment of a community.
Sikhs have a tradition of seva. A sevadar is one who performs seva through philanthropic, voluntary, selfless, service.
Seva is a means to promote humility and demote egoism which is a basic concept of the Sikh religion and is one of three fundamental principles of Sikhism. Source.
It took me a while to twig that Khun Ritthee is actually Sikh. My stereotyped ideas, his decision to cut his hair and beard recently due to a troubling and painful skin condition, and that fact that he was raised born and raised in Bangkok and speaks brilliant Thai, threw me off the trail. But his heart is Punjabi Sikh all the way, and I have enjoyed – and learned so much from! – the experience of being served by him and his family, each week.
Amaravati Wellness Center cooks and serves Sattvic vegetarian food, in the Ayurvedic tradition. What exactly is that?
A sattvic diet is a regimen that places emphasis on seasonal foods, fruits, dairy products, nuts, seeds, oils, ripe vegetables, legumes, whole grains, and non-meat based proteins. A sattvic diet is sometimes referred to as a yogic diet in modern literature.

A sattvic diet is meant to include foods and eating habits that are "pure, essential, natural, vital, energy-containing, clean, conscious, true, honest, wise". A sattvic diet can also exemplify Ahimsa, the practice of non-violence, or not causing harm to other living things, which is one reason that yogis often follow a vegetarian diet. Source.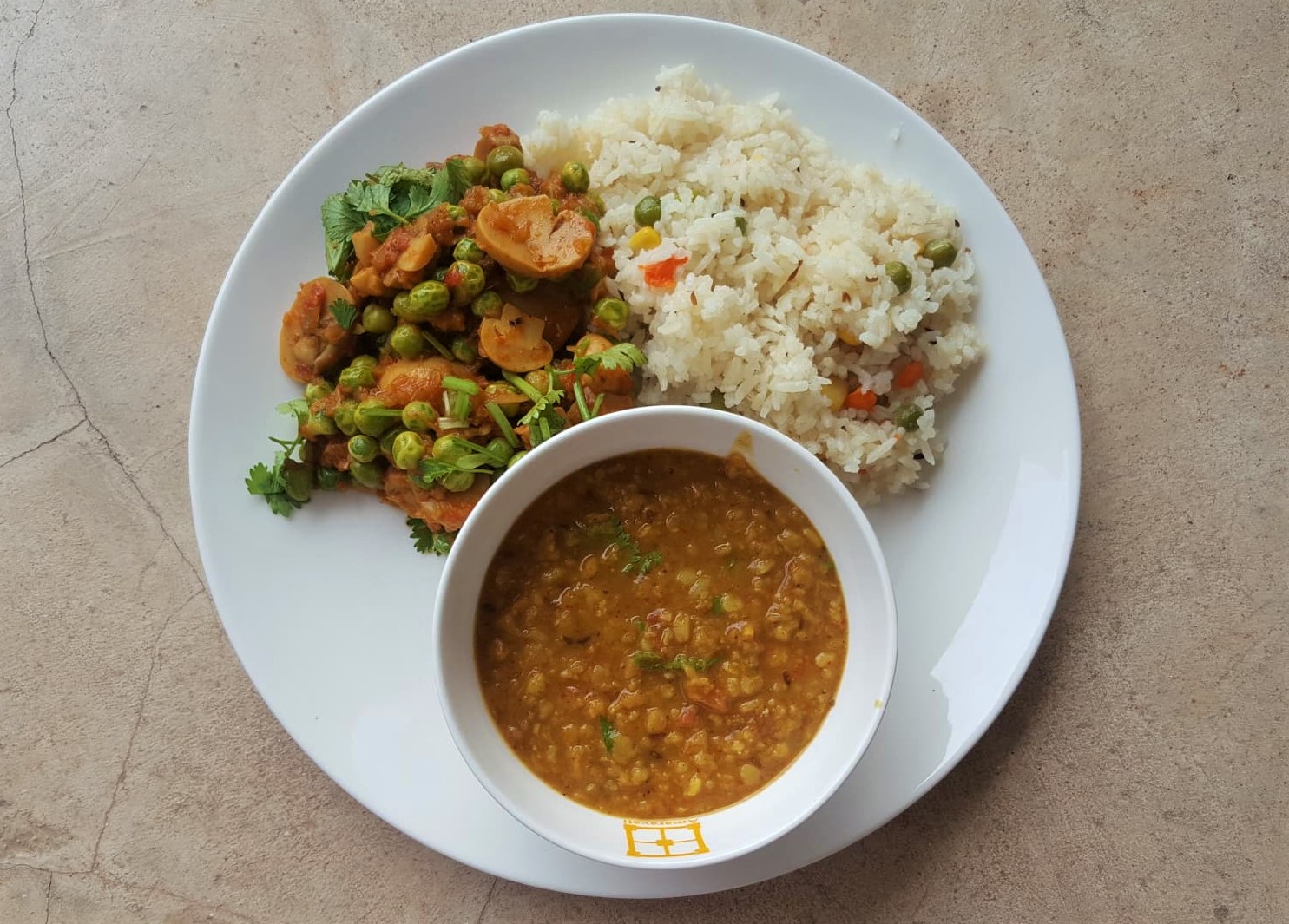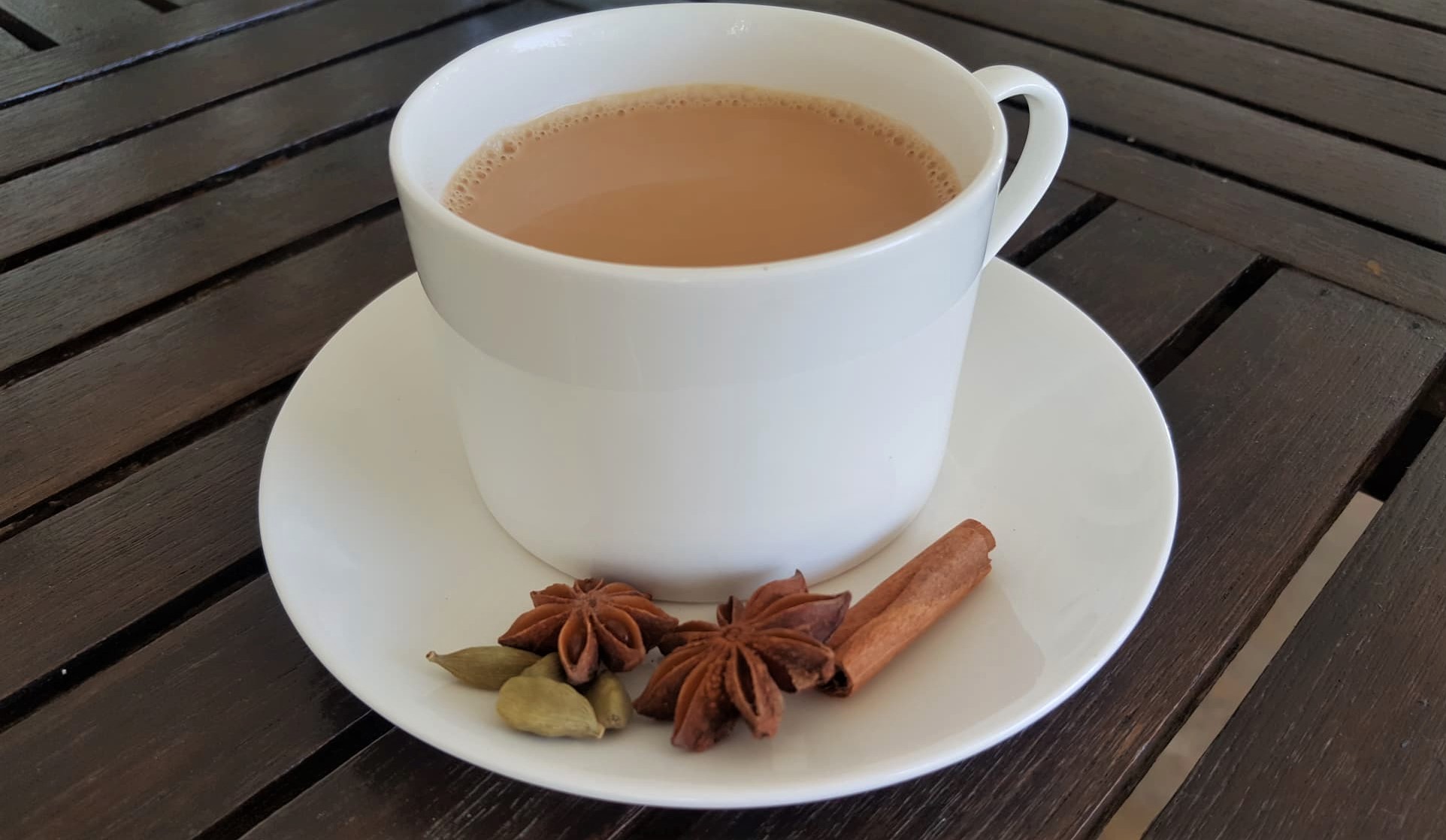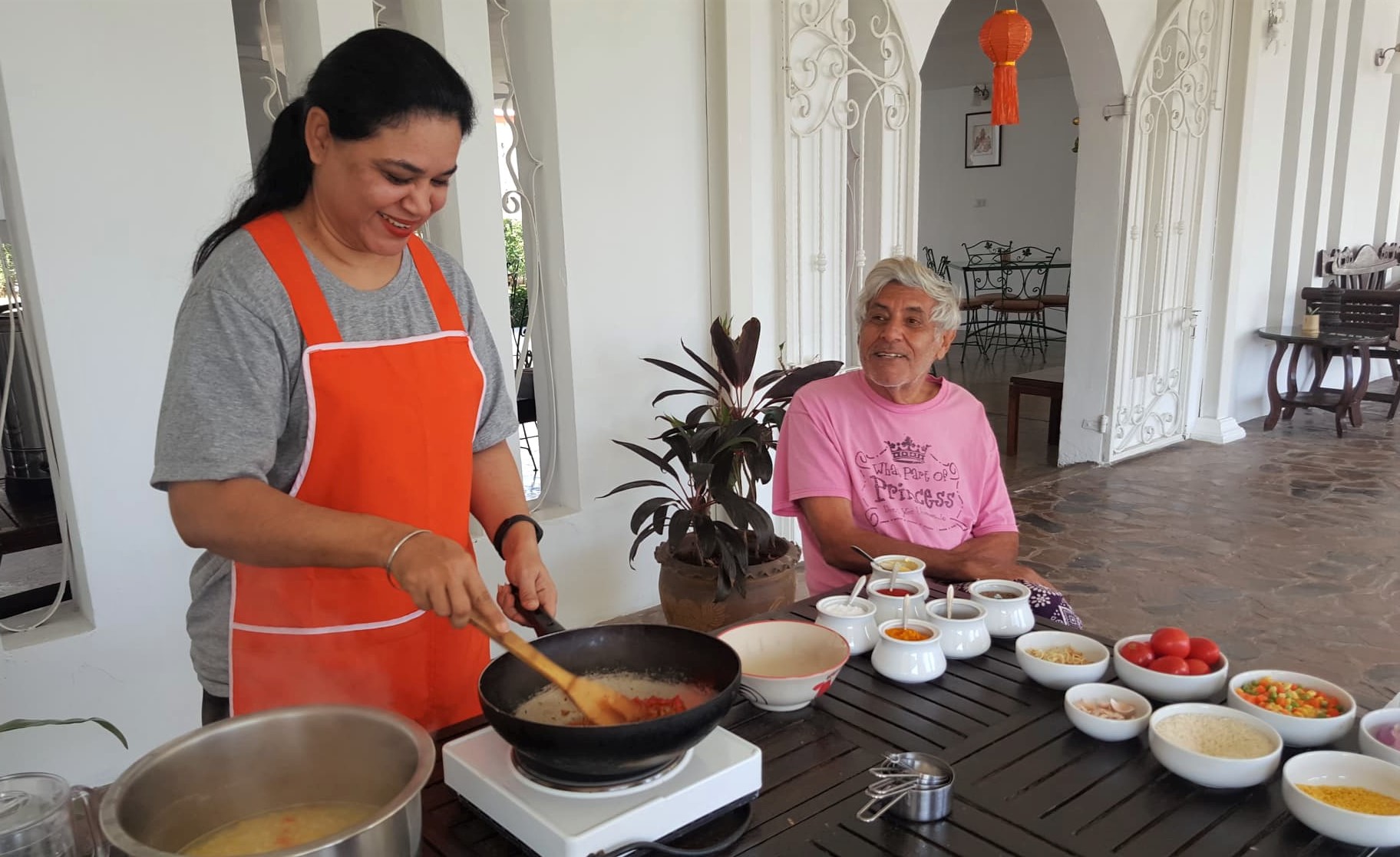 While the rest of the world was recovering from hangovers, washing dishes or setting lofty goals for the next decade, we (my 15 year old daughter, Ploi, and I) decided to give time and energy to those things that matter to us. Because we know that in the appreciation there is the key to manifesting more. And we intend that in this coming year and new decade we will enjoy, give and share MORE service, more great healthy food, more yoga, more wellness, more connection and more community.
Mommy moment: please appreciate my daughter, Ploi's, lovely & easy bridge.
Feeling blissednblessed in my Natural Thai world. Grateful for our Sikh friends and for the learning and Gift of Seva they bring to our Thai world. Sending our happy selves home with a gift of a home baked beautiful brownie cake?? It's clearly already an AMAZING year and we are filled with thanks!
---