What I love most about this, is that Thai people will HATE it and it won't work.
And therein lies the magic.
Let me take a step back. A few days ago, there was a big splashy media announcement here in Thailand that 75 major retailers would be going completely plastic bag free on 1st January, 2020. You can view that article Here. What that means is you either bring your own, carry your groceries out in your arms or your pocket, or you take their PAPER bag. I did the mental math and thought "WOW!" – January 1st is only WEEKS away. And after a bit of digging I learned that some clever brands were starting a month early to TRIAL it and tweak the message, communication, training etc. Smart.
And being just hugely curious and interested, I whizzed into the local Tesco Minimart on the way home on December 3rd – 3 days in to their trial – deliberately without my trusty eco-green and wonderfully strong, fair trade, hand-made shopping basket. I chose 3 fridge articles, and a couple of heavy things – about 8 articles in total and far too much for me to carry in my hands.
The checkout staff guy looked at me and blinked – a little uncertain, it seemed, of how to handle this. And then clumsily reached for the new, big, strong, PAPER bag.
I nearly did a back flip and squeal in store. These were almost identical to the big paper grocery bags of my teenage years in Australia!! Except back in the day, the extra energy and ink and labour etc weren't wasted by printing how environmentally responsible we all suddenly are. But I digress.
The bag. In all her glory.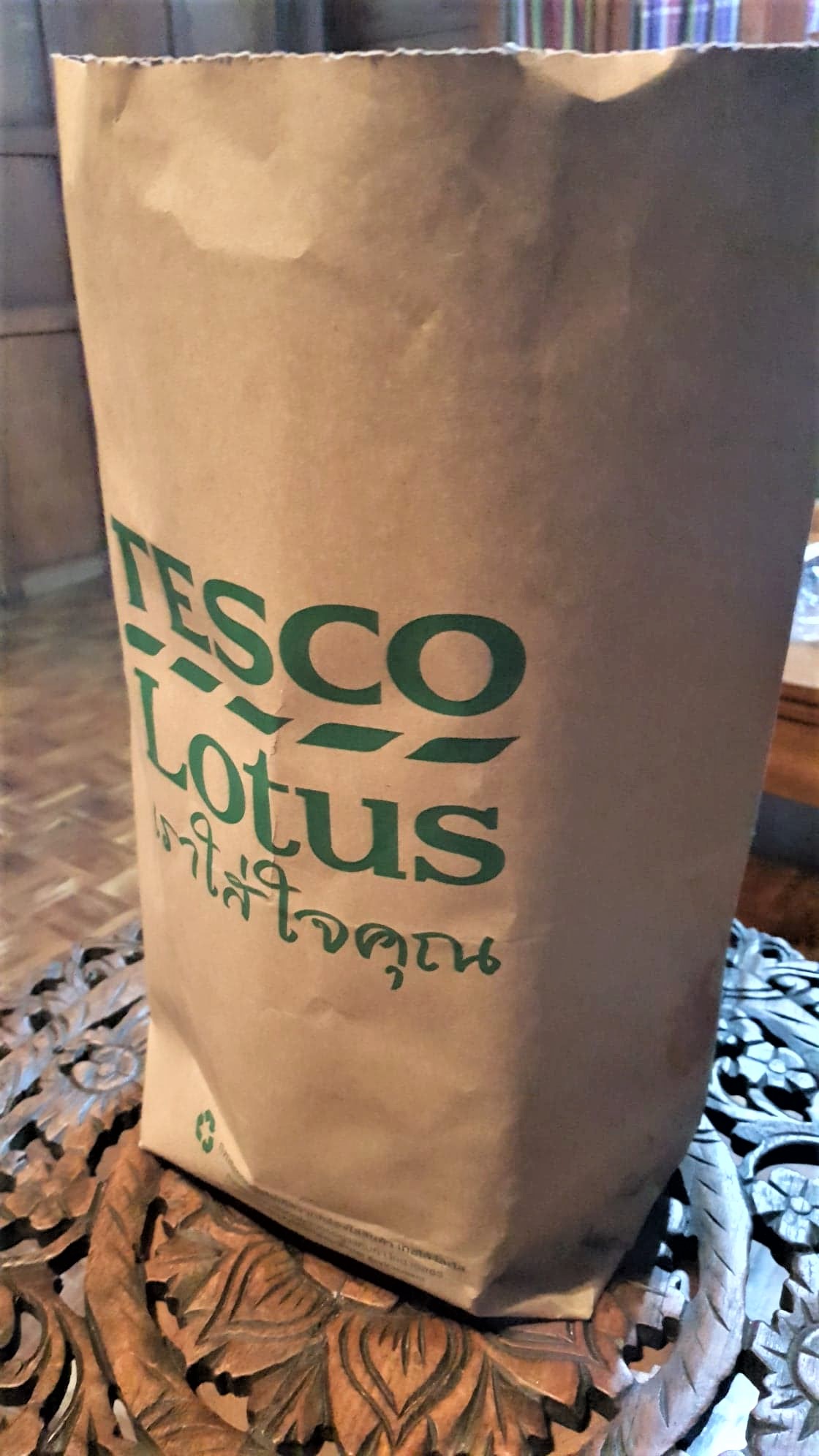 It took us a while to work out the diagram printed on the back, but it seems Tesco is recycling its own cartons (no more freebies if you're moving house!) and turning them into paper bags for its own customers. Smart.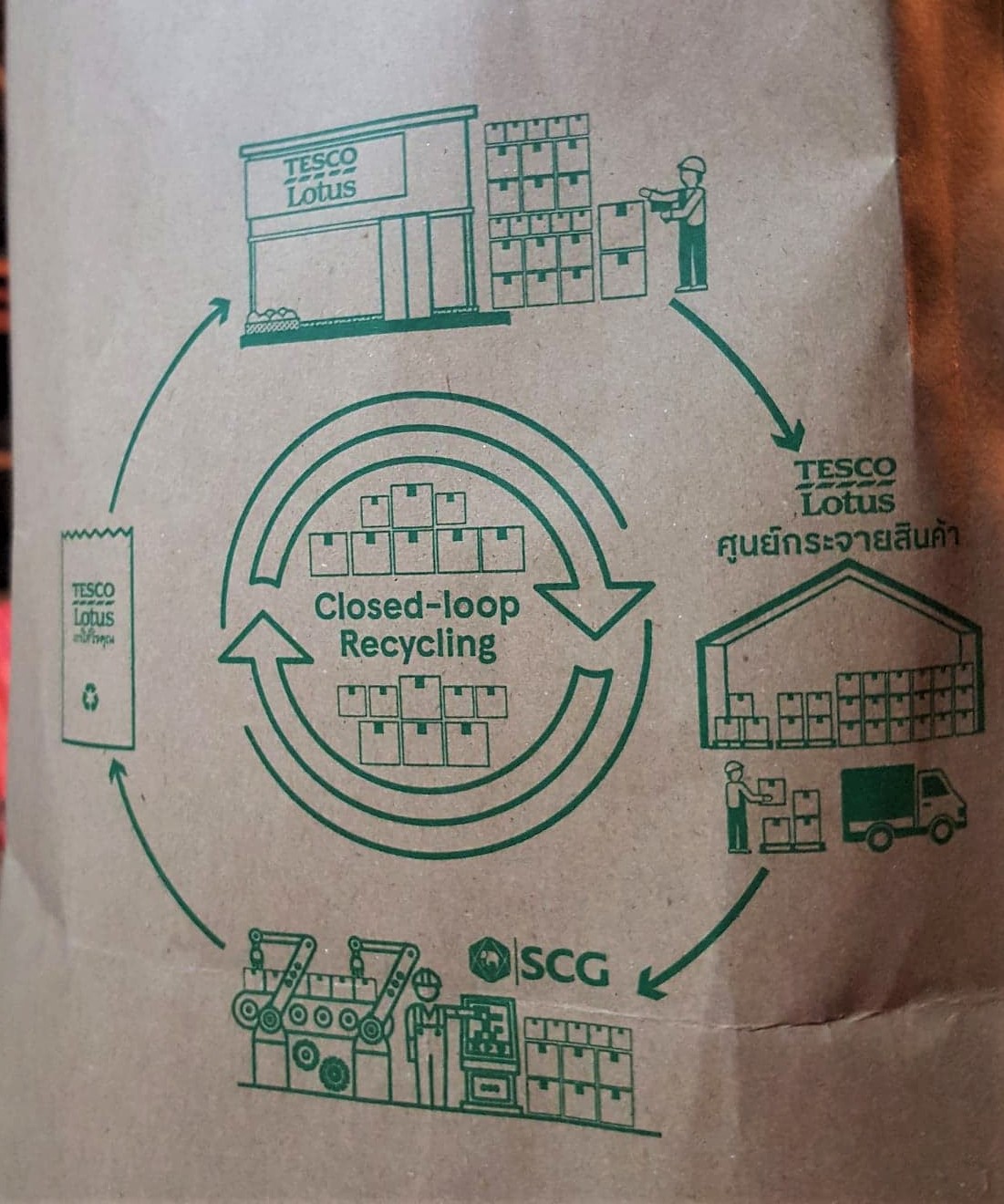 And we're reminded also, on the back of each bag, that one ton of paper bags saves 16,000 tons of wood needing to be harvested. That's quite something.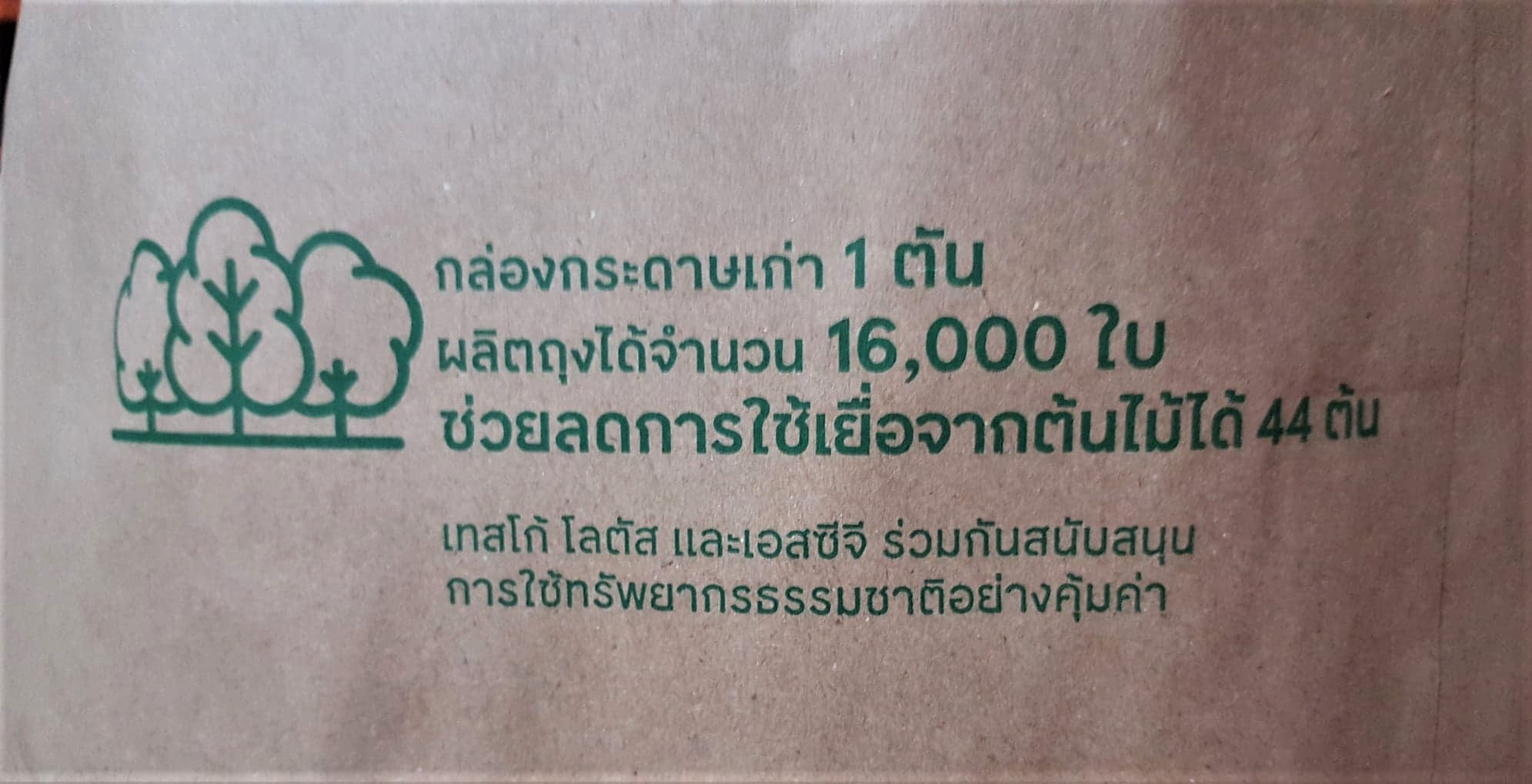 So why won't that work and why is that such a good thing??
The average, working class Thai family gets around like this.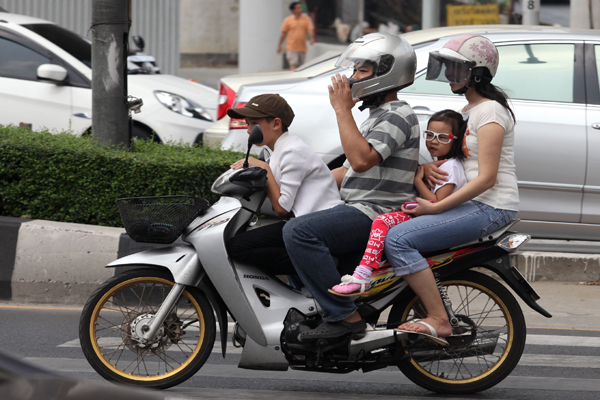 Image credit: Bangkok Post
Arguably the biggest decider for limiting the family to 2 children is not the cost of feeding and education, but how on earth will we all get around?
The shopping bags typically hang off the handlebars. The Tesco bags have no handles. Putting the big brown paper bag in the tiny front basket in the evening? Obscures the light and is actually quite dangerous! Alternatively, you could leave on of the kids behind. Hmmmm…
And then there's this.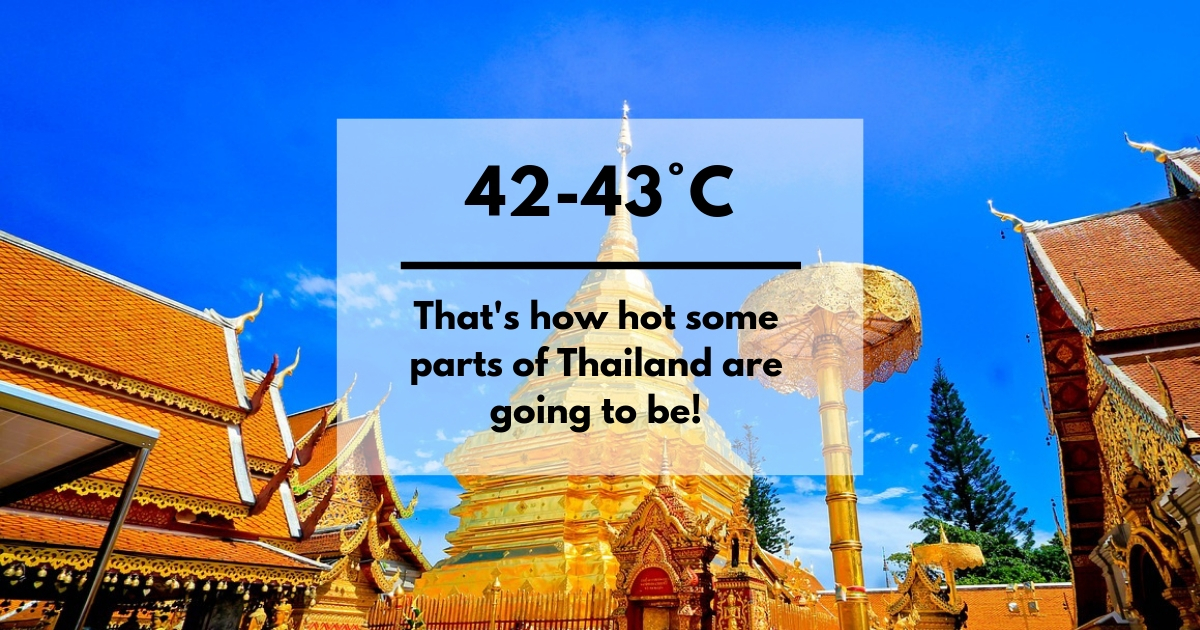 Image Credit tripzilla.com
As soon as you leave the FREEZING cold air-conditioned store (usually set on 16C to stop the chocolate from deteriorating), the cold things SWEAT. They sweat a lot. Drink coasters were created for places like Thailand and are a functional necessity, as the condensation drips down the outside of your glass or bottle. 10 mins dripping down in a paper bag?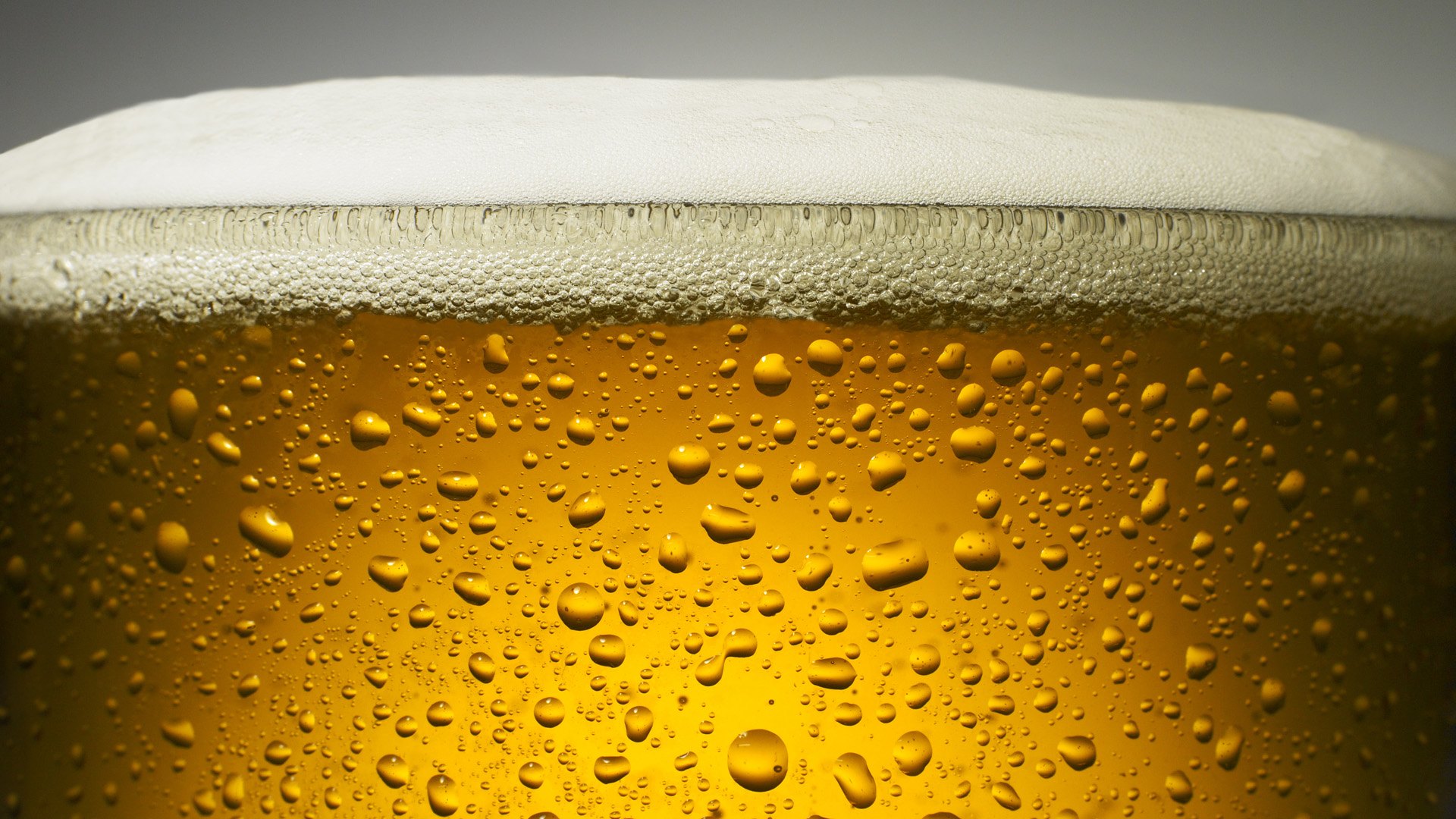 How did OUR paper bag fare on the 15 minute drive home, on a cool December evening when it was only about 25C? The bag was already dangerously soggy and needed to be lifted form our air-conditioned car with extreme care to stop the bottom falling out. You get my point.
Don't even start me on paper bags and monsoon season.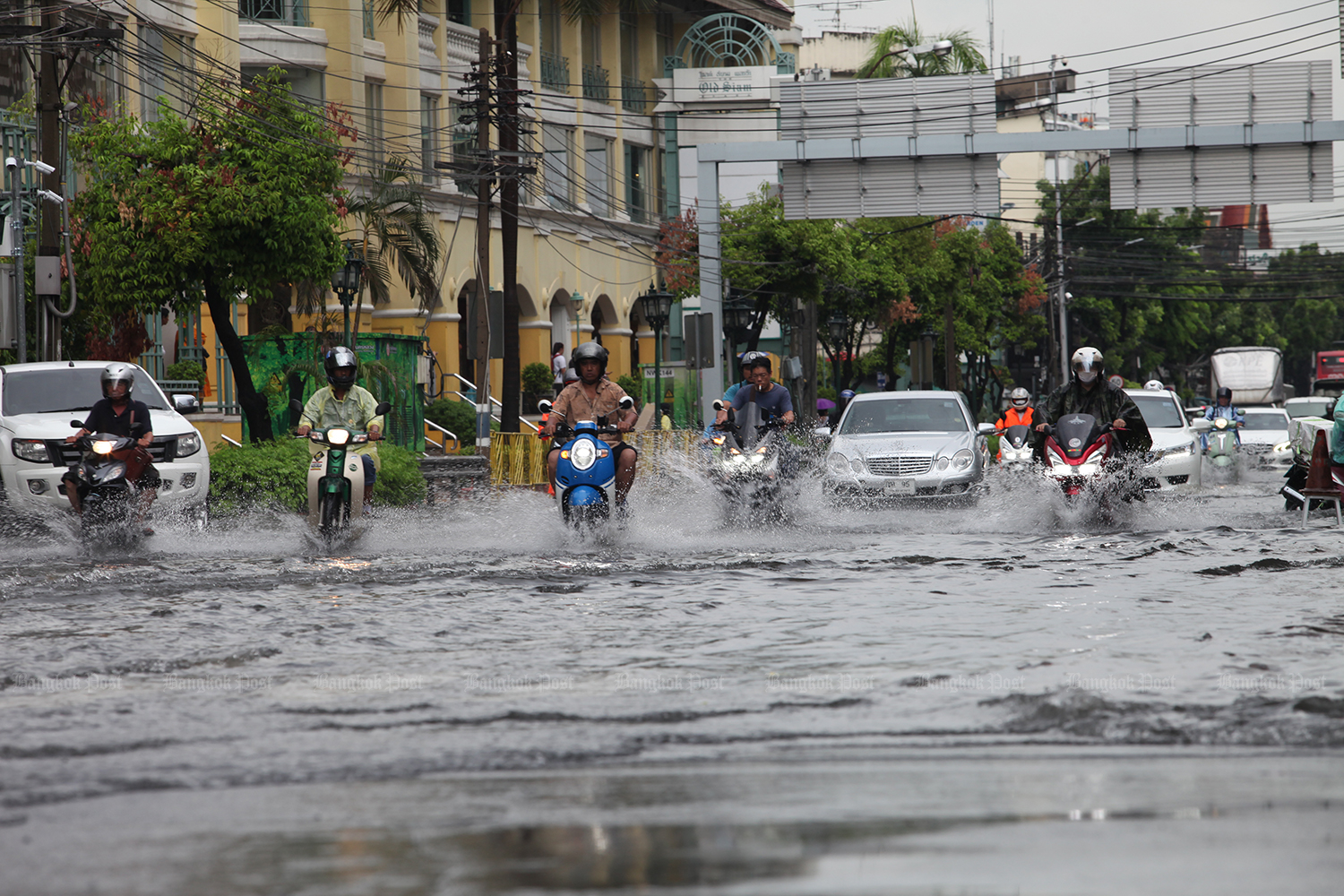 So why is this OBVIOUS gonna-be-a-failure so GOOD, in my eyes?
Cos Thai people are pragmatic. Wonderfully so. And incredibly creative when circumstances require.
The street markets will be flooded with entrepreneurs copying some already great water-proof carry bags on the market. There will be new backpacks and sling bags designed for motorbikes, for carrying more than your laptop. Ironically, there are dozens of waterproof laptop bags already easily available for sale here in Chiang Mai.
Cotton reusable bags are NOT very eco-friendly, and although they don't fall apart from a sweating cold bottle, they don't protect anything from the rain.
Our best suggestion here in Thailand?? NoNo Bags.
The NoNo Bags Mission is cool cos it uses leftovers, is fair trade and produces a really functional product. This is a great article from their blog listing out the pros and cons of the various materials that reusable bags are made from. What Material Makes The Best Reusable Bags?.
The shift that Tesco Lotus has bravely made will FORCE a level of creativity as Thailand grapples with its own set of variables which will limit the success of paper bags.
Basically,it will force a huge level of grumbling, thinking, adaptation and new solutions.
And Mother Earth needs that.
Me? Next time going back in with my trusty shopping basket – locally made from natural materials and cleverly has the handles long enough that it can be slung over someone's shoulder on a motorbike. 300 baht from the cane shop on Chiang Moi.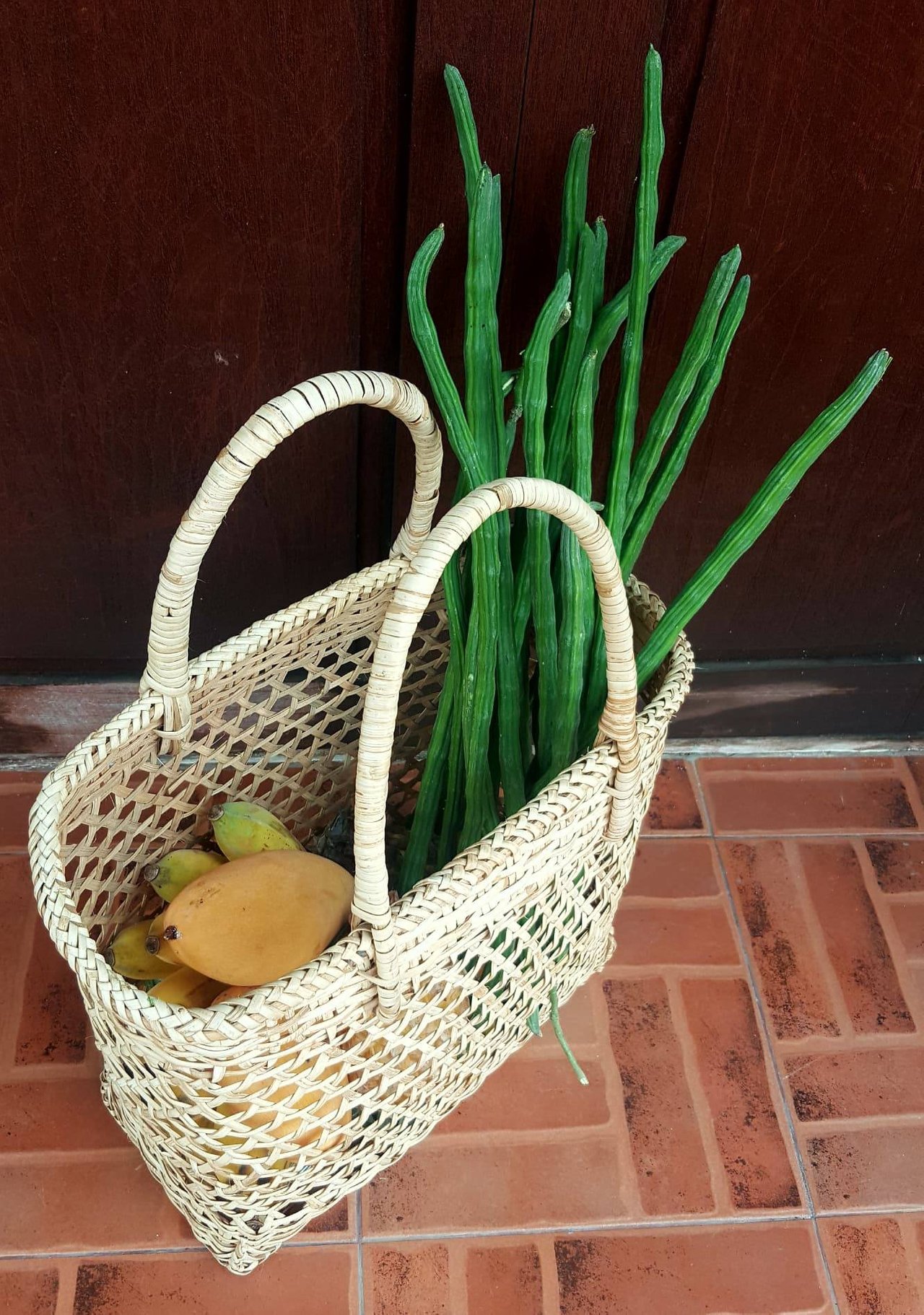 BlissednBlessed in my Changing Thai Natural World.
---