Loaves & Fishes has been a winning combo since… well… since Day #1, really. LOL.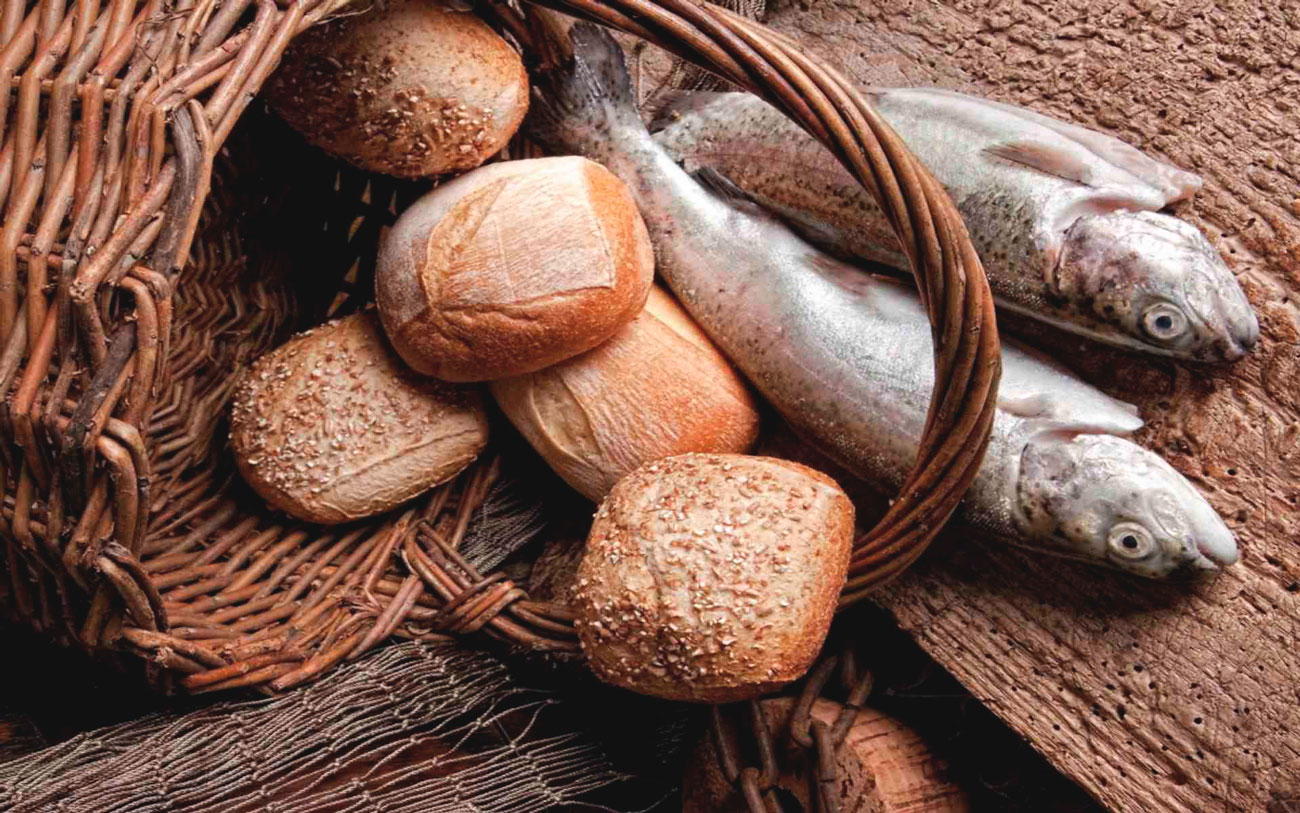 It's a western go-to for abundance imagery, and something we take for granted as perfect symbolic pairing. Feeding fish with left over bread? It's been done for millennia.
Fast forward to Chiang Mai in Northern Thailand where we are celebrating the end of the monsoon floods by giving thanks to the River Goddess. Thai people have always done that simply, naturally and in a 99% eco-friendly way for eons. They make a krathong – a piece of banana stem, decorated with banana leaves, flowers, incense and a candle. It is offered with prayers and wishes and often a coin for the Spirits and set afloat on the river under the full moon – to honour Mother Water and acknowledge her life-giving power.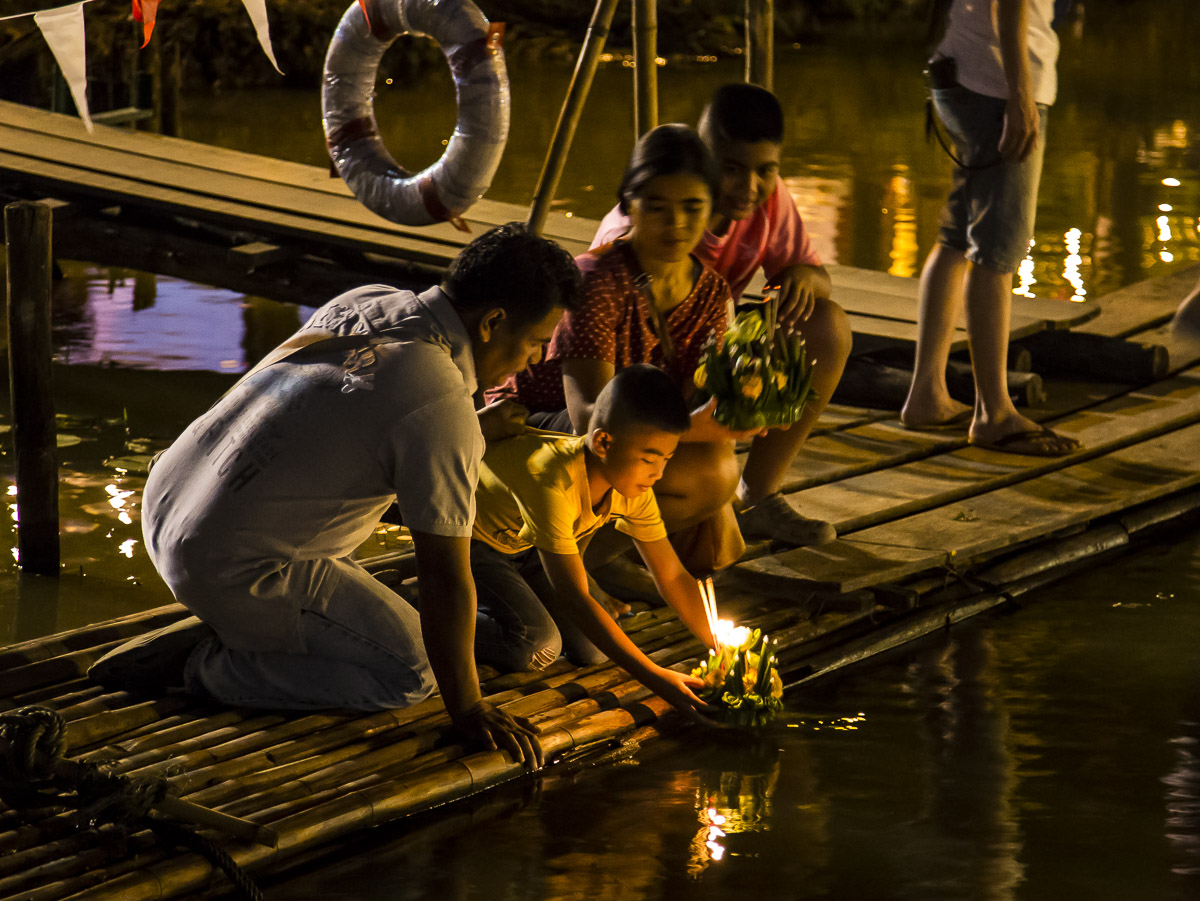 FFWD to some 50 years after the Vietnam War, during which Thailand was "opened" to mass tourism if you will, by being a recreational base for US military. Today we have approximately 40 million visitors each year to a country with a Thai population of 65 million. And a large number of these tourists come flooding in for Loy Krathong and a cultural experience. Suddenly with money to be made by selling things to the mass tourist market, the sheer NUMBER of these krathongs has exploded, around about in the same timeframe that social media has brought environmentalism to the masses.
And then it began. Finger pointing by the western tourists and residents about the environmental damage of floating a krathong in the river. The Thai people, being incredibly resourceful and always wanting to please and for everyone to be happy, decided to make "environmentally friendly" krathongs. Out of bread dough.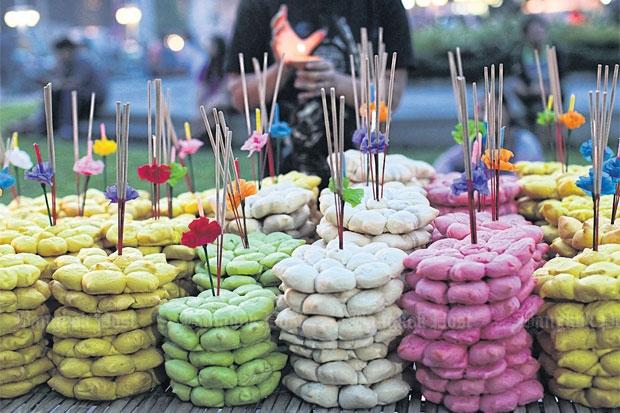 Thai people being basically Buddhist (peppered with a large dose of both Hinduism and Animism), the marketing angle was employed that people would be feeding the fish (and thereby "making merit") by purchasing these wonderful environmentally friendly krathongs.
The problem is these bread krathongs are TERRIBLE for the environment on 2 major levels:
They don't FEED the fish, they KILL the fish. How?
"Bread contains yeast and when eaten by fish, it will expand and can cause constipation for most fish. The most resilient fish will survive however others will disappear as they suffer and the predators take them." Source

"… people feeding bread to the carp and waterfowl that congregate by the spillway was the largest single source of phosphorus going into the reservoir. Excess phosphorus is the leading cause of algae blooms and ultimately fish kills in freshwater ponds and lakes." Source
All that yeasty bread dissolves and as the rains have stopped, the rivers have slowed considerably. The consequence? Toxic algal bloom which kills aquatic life and makes the water (which many Thai people rely on for farming) unusable. Eventually, as the rivers meet the sea, the waters of our beaches become dangerous and dirty. This is a recent algae bloom on popular Bang Saen Beach in Pattaya. just south of Bangkok.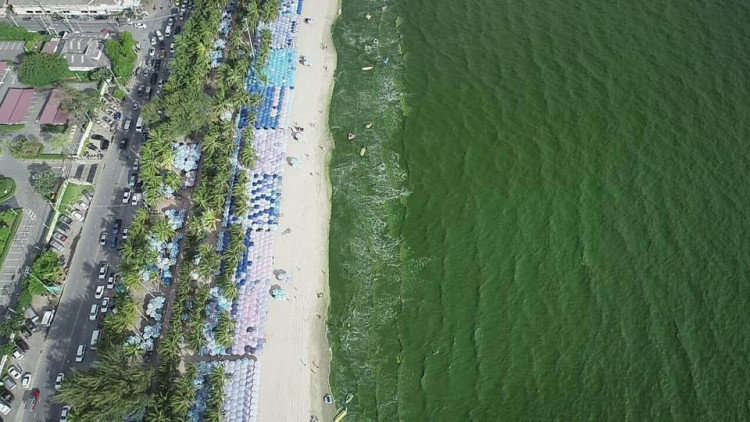 So the loaves and fishes is NOT a good fit, and NOT a symbol of abundance or merit-making for hungry little fishies.
Please don't buy or float the bread krathongs.
But what about the sheer volume and environmental impact of banana-based natural krathongs – literally MILLIONS of them – choking the waterways?
The ever-pragmatic Thai people have 2 ways of dealing with this.
there is always an army of urchin boys on hand in the shadows somewhere, getting a few baht from the Phuu Yai Baan (village head man) to unclog the river and remove the debris. Their extra incentive? They get to keep the coins people have nicely tucked onto their krathongs to appease the river spirits. I first witnessed this army of laughing, slippery, muddy boys diving for coins and pulling out the krathongs in Sukothai many years ago; I can never recall the scene without a warm heart-smile.
Local Thai governments have systems in place to remove the krathongs downstream. The Bangkok Metropolitan Association today announced that 203 city workers will be working to clean up the Chao Phraya river. Over 40 boats and 14 garbage trucks will be involved in the cleanup. Chiang Mai, too, has barricades in place downstream and workers on standby. Unemployment? It's not a 'thing' in Thailand.
The choice to loy your krathong is a personal one. Manual collection & removal of a totally natural krathong is organized and prompt on multiple levels. But the chemicals from colouring agents and dissolved bread treated with preservatives and Sweet River Goddess knows what DISSOLVE and can't be removed.
Please THINK natural, and make good choices. Educated choices.
Closing off this post with a standing ovation to our local tea plantation, Araksa Tea Garden, for their gorgeous and super-natural krathong spotted on social media today. No hormone-chemically treated farmed flowers for them! They made their krathong from natural, organic, fresh TEA LEAVES from their own plantation. Stunning, no?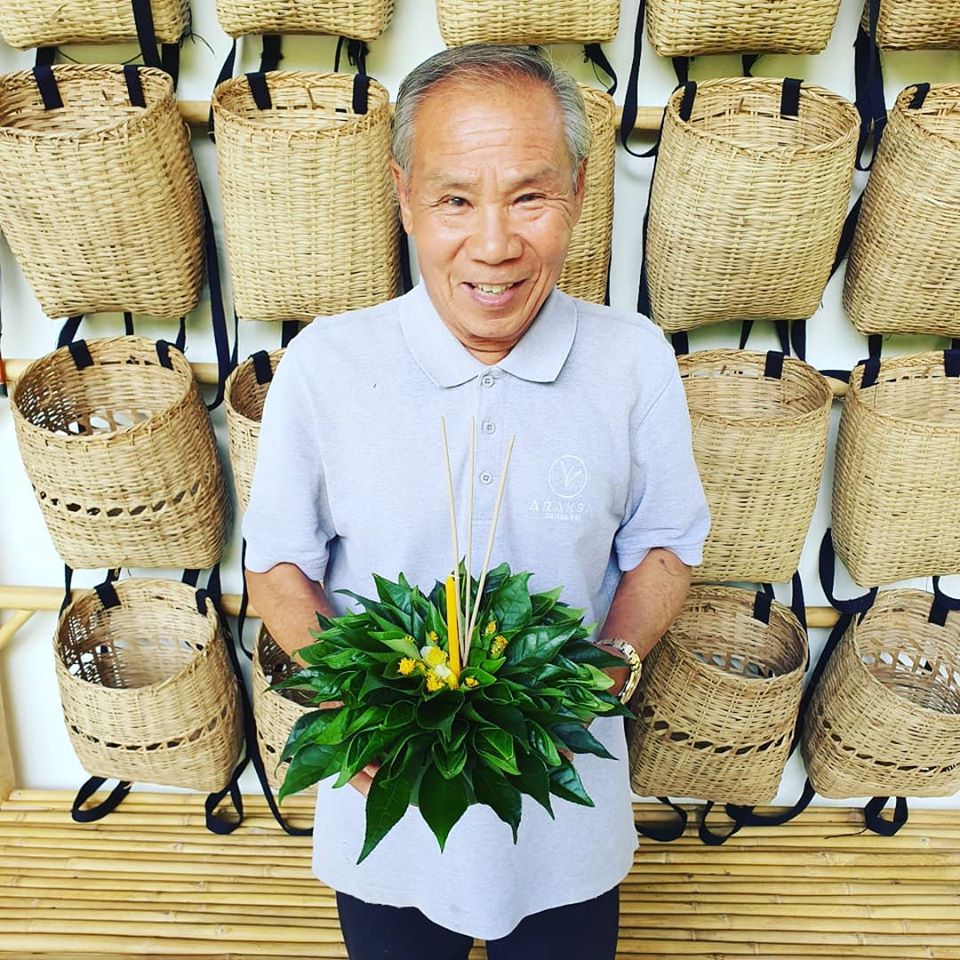 Perhaps the best, and most practical way we can thank and honour Mother Water is to consider what we dump in her the other 364 days and how we take her for granted.
BlissednBlessed in my natural Thai world this Loy Krathong night.
---