Teaching bee keeping to indigenous Karen refugee & displaced people in December has me planning NOW and thinking about long term food supply for the bees. In the pristine jungles along the Thai Burma border, the wild bees naturally hibernate and live off the honey in their hives when there is little food about.
Our challenge is to extend those periods of flowering available food sources by carefully adding flowering trees around the edges of refugee camps, settlements and small villages, and community places like the grounds of the new Karen State Field Hospital. Tree planting is needing to be far more strategic, as we want to include trees that possibly also have secondary income possibilities, like fruits that can be harvested & sold, leaves that might be dried and used for herbal products, or seeds that can be sold and used for oil pressing.
The rugged mountains along the Thai-Burma border are temperate sub-tropical rain forest, but many of the trees you will see me posting about CAN and DO grow in other countries, like Northern Australia, Florida and South America, as well as India, parts of Africa and countries like Bangladesh – basically anywhere along the sub-tropical equatorial belt.
Why are we trying to augment nature's year round floral food supply? Because, unlike the bees, the Karen refugee people DON'T have a stash of food or community to feed off, they NO LONGER have United Nations Food Aid and it's still IMPOSSIBLE for them to return to their native lands inside Burma, where the 60+ year civil war drags on. It's NOT newsworthy by western standards, but it's ongoing and terrible. Hundreds of thousands of people without homes, permanent villages or food security. My company, Pure Thai Natural Co Ltd, has developed this Organic Frontiers project in collaboration with the Karen Department of Health and Welfare and the Karen National Union to provide sustainable and organic micro-enterprise opportunities to people from these displaced communities. The beeswax used in our Intensive Skin Repair Balm, lip balms, sports rubs, tattoo after care balms and our super-popular Foot Repair Balm use beeswax hand-harvested by these displaced people. And with the cash we pay them for it, they are beginning to have some food security for themselves and their children. It's a tiny beginning; a drop in an ocean of need.
So, back to the trees.
The Indian Cork Tree, Millingtonia hortensis Linn, is also sometimes called Tree Jasmine, Akash or Chameli. In Thai language it's called Pip (ปีบ)or Gasalawng (กาสะลอง). It is rampantly and extravagantly in flower all around Northern Thailand, right now, at the end of the rainy season.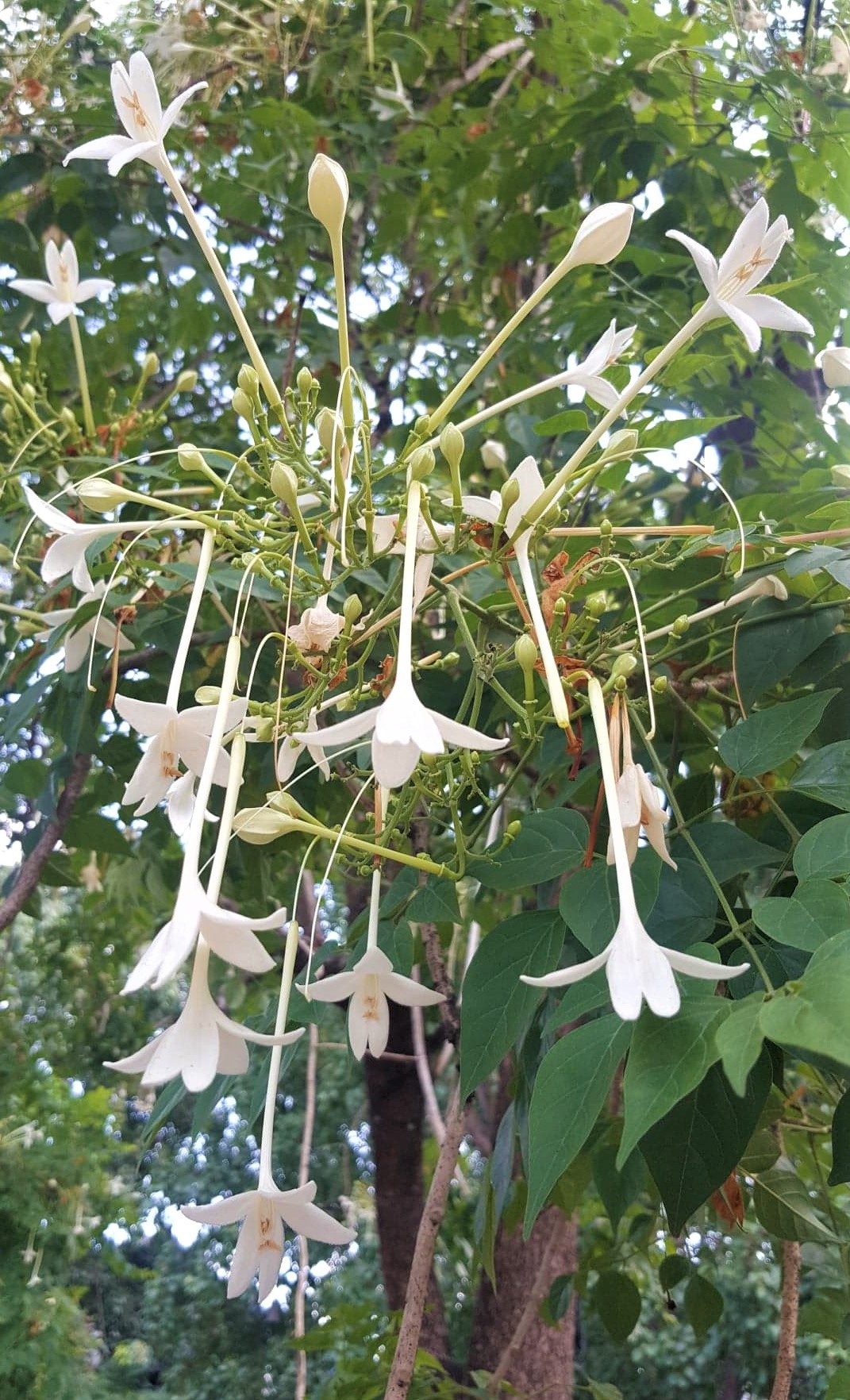 It's the first cab off the ranks before cool season starts in the mountains and therefore a super important tree for our hungry bees. It can grow into a very large shade tree and provides forest canopy for other, more sun-sensitive plants and trees.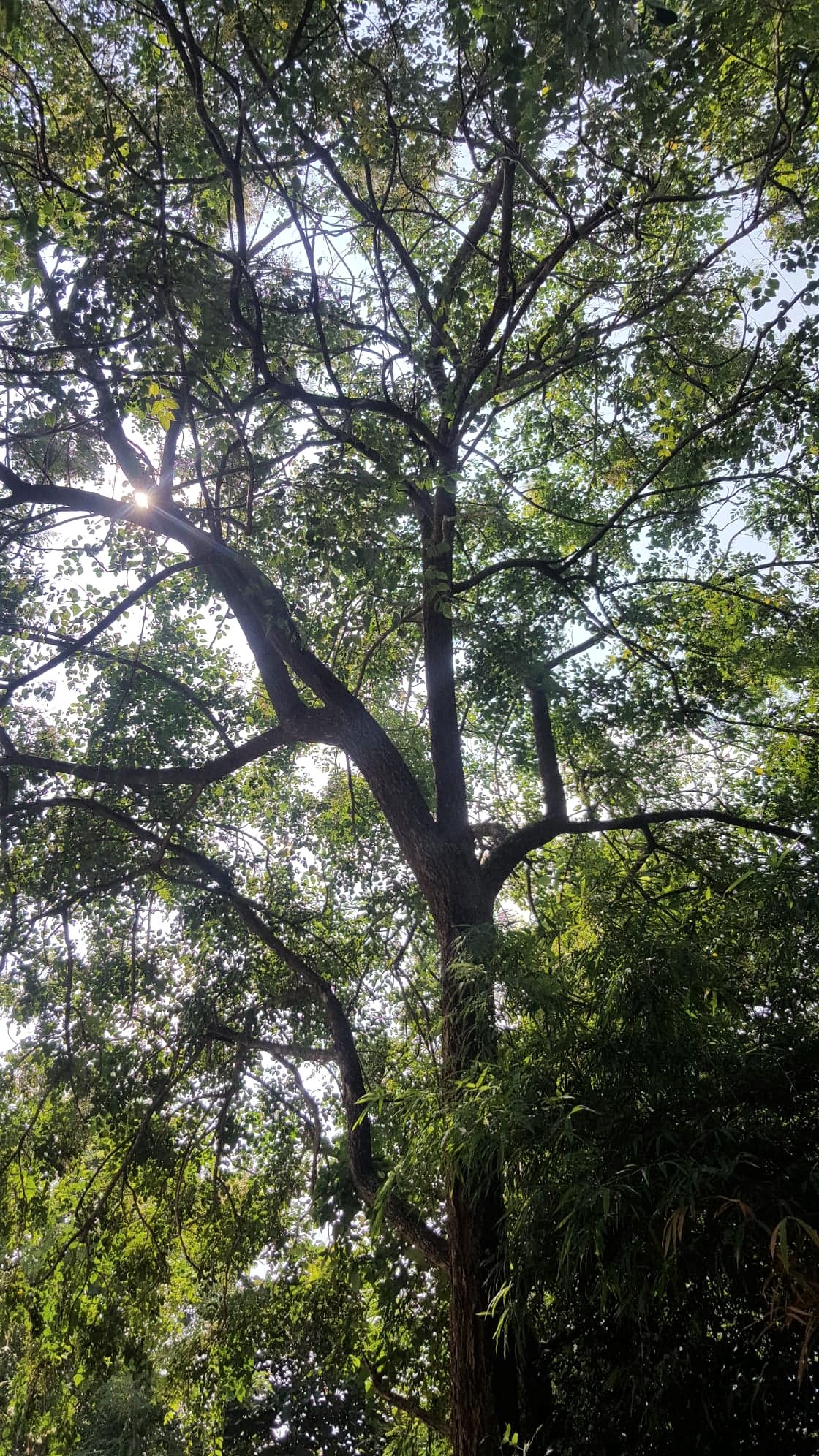 It scatters and drops its abundant blossoms to the ground, and they're still so lusciously fragrant when they drop. Experimenting with essential oil extraction from the fallen blooms is high on my to-do list.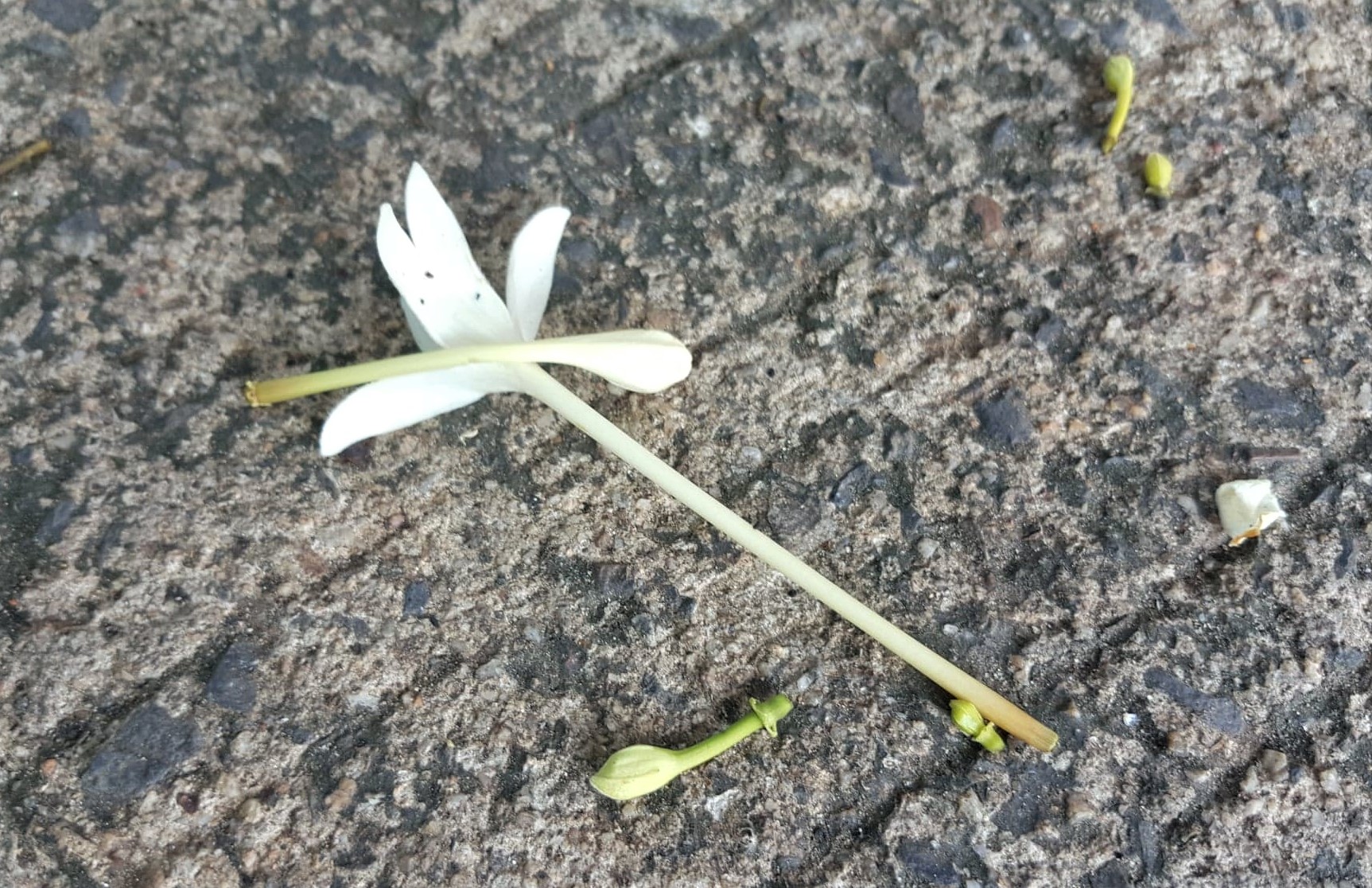 Interestingly it's also a well known Asian natural medicine. The dried flowers have been used in Ayurveda and also Traditional Thai Medicine as a lung tonic and for respiratory problems. Side Bar: it is so well recognized as a medicinal plant that the flower is the emblem flower and symbol for Thai nurses.
"The leaves of Millingtonia hortensis are used as antipyretic, sinusitis, cholagogue and tonic in folklore medicine. According to mythology, this is a heavenly tree brought to earth by the god Krishna. A quarrel over it ensued between Satyabhama and Rukmini, Krishna's wives. But Krishna planted the tree in Satyabhama's courtyard in a way that when the tree flowered, the flowers fell in Rukmini's courtyard. Another romantic story woven around the tree is about Parijataka, a princess. She fell in love with the sun but when he deserted her she committed suicide and a tree sprung from the ashes. Unable to stand the sight of the lover who left her, the tree flowers only at night and sheds them like tear-drops before the sun rises."Source
The stems and roots have been shown in clinical studies to be powerfully antifungal, larvicidal, antimicrobial, anti-cancer and anti-oxidant. Source
But by far the greatest contemporary practical use of this delightful tree, at least in Thai culture, is the blooms which are collected for spas, altars and spirit offerings.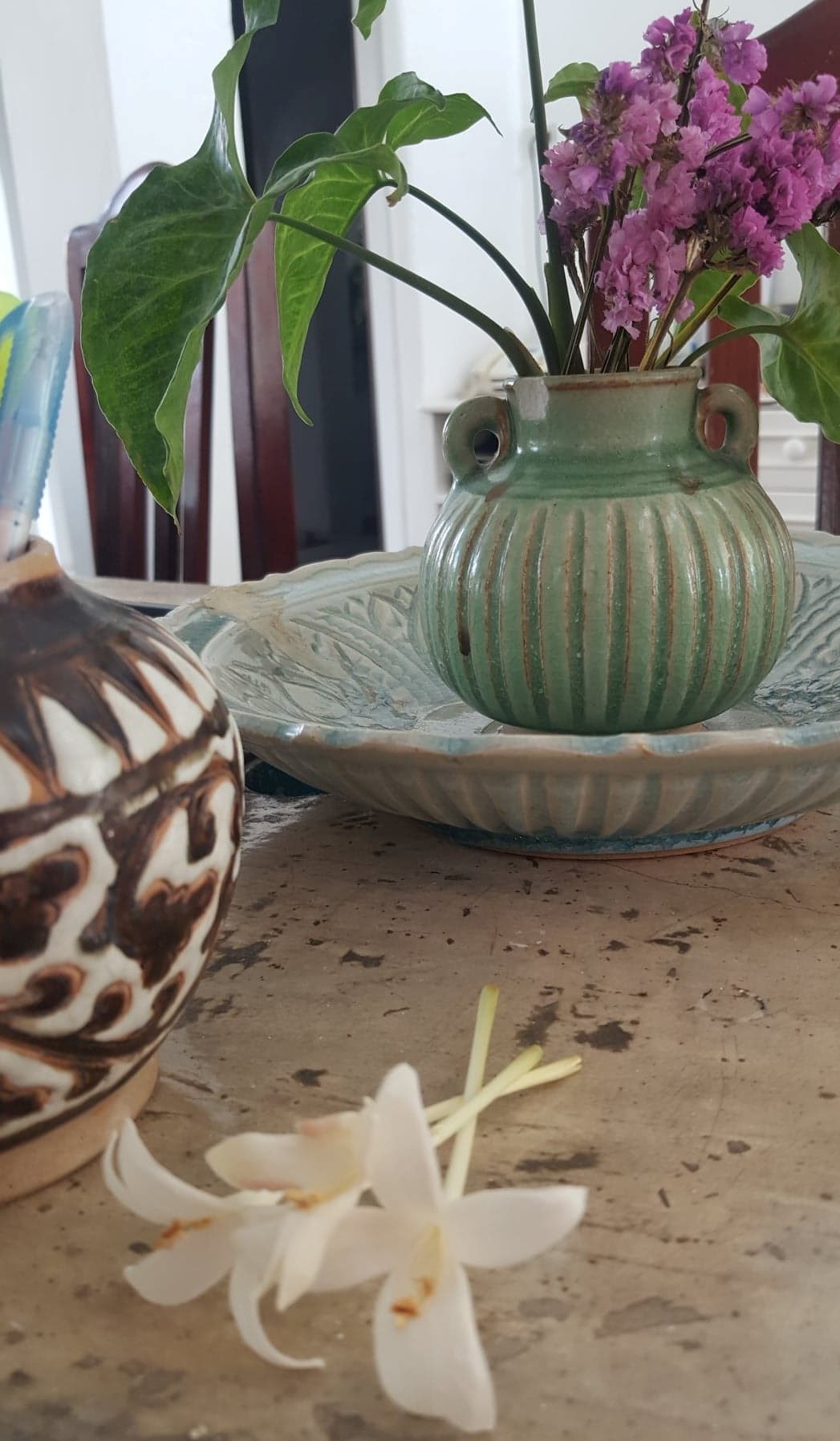 Me? The blooms often grace my altar at home, or the dashboard of my truck. I simply can't resist their stunning fragrance.
So. Indian Cork Trees are on our bee keeping shopping list for later this month. We need to get some young trees in the ground in prime locations so that our new bees will be fat, happy, well fed and happy and not inclined to wander off. And so our refugee and displaced Karen people can begin to grow their social enterprise bee project. And feed their families.
BlissednBlessed in my Thai natural world. Enjoying the preparations for our bees.
---