A show of hands if you've ever had this ethical dilemma?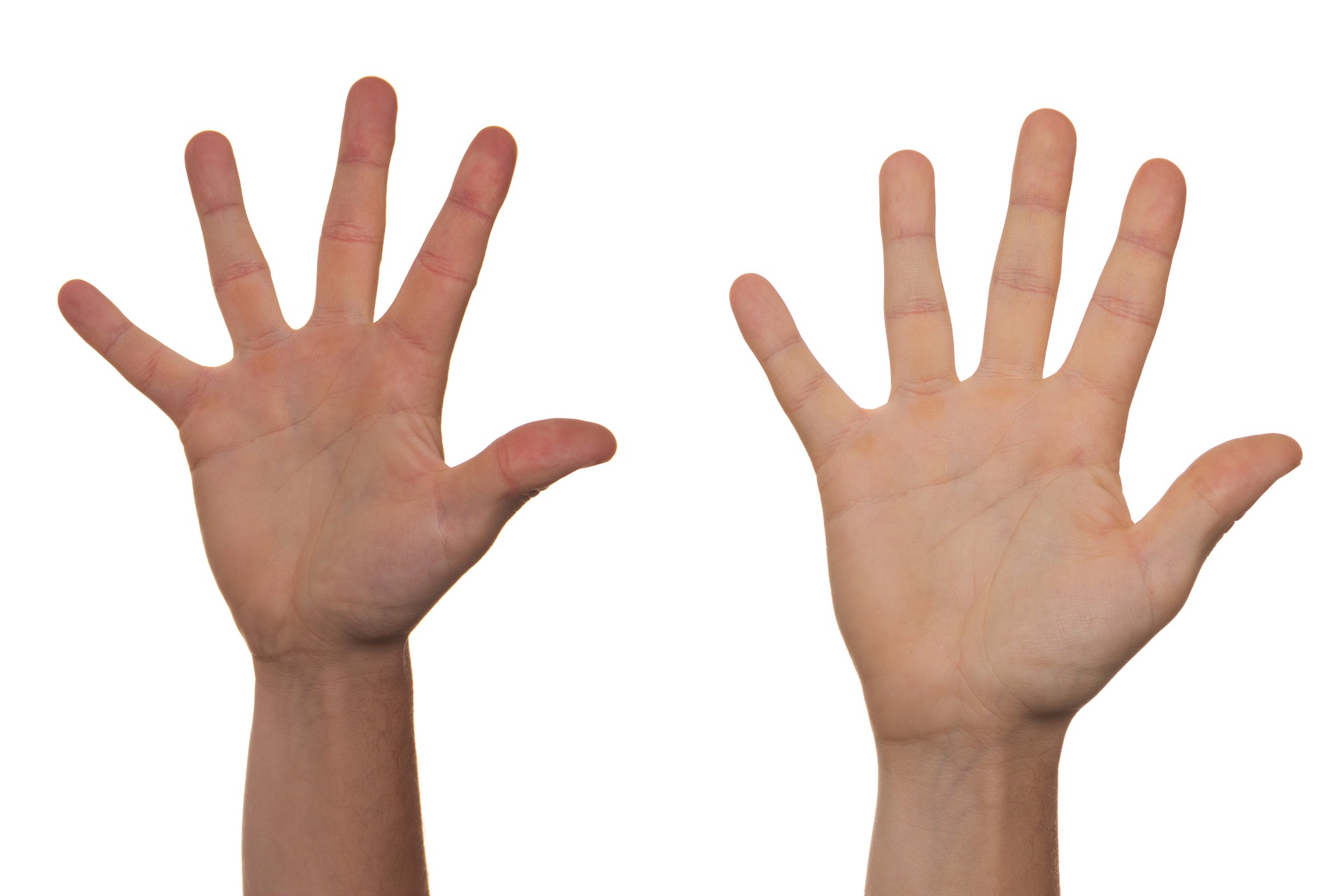 Image by Niek Verlaan from Pixabay
You're entering a hospital, in a bit of a hurry and you are confronted with a hand sanitizer dispenser at the doorway. Do you use it?
It happened to me the other day, on my way to an administrative business appointment at one of Chiang Mai's leading hospitals. I was NOT going to be making any patient contact, nor going into patient areas. I had washed my hands already twice that morning and was freshly showered. Clearly the expectation is that every person coming into the hospital use the hand sanitizer. Only I didn't. Although I paused momentarily to think about it, and saw the reception staff observing me. In the ultimate of ironies, I was instructed to wait for my appointment and found myself literally in the middle of a hand sanitizer promotion extravaganza.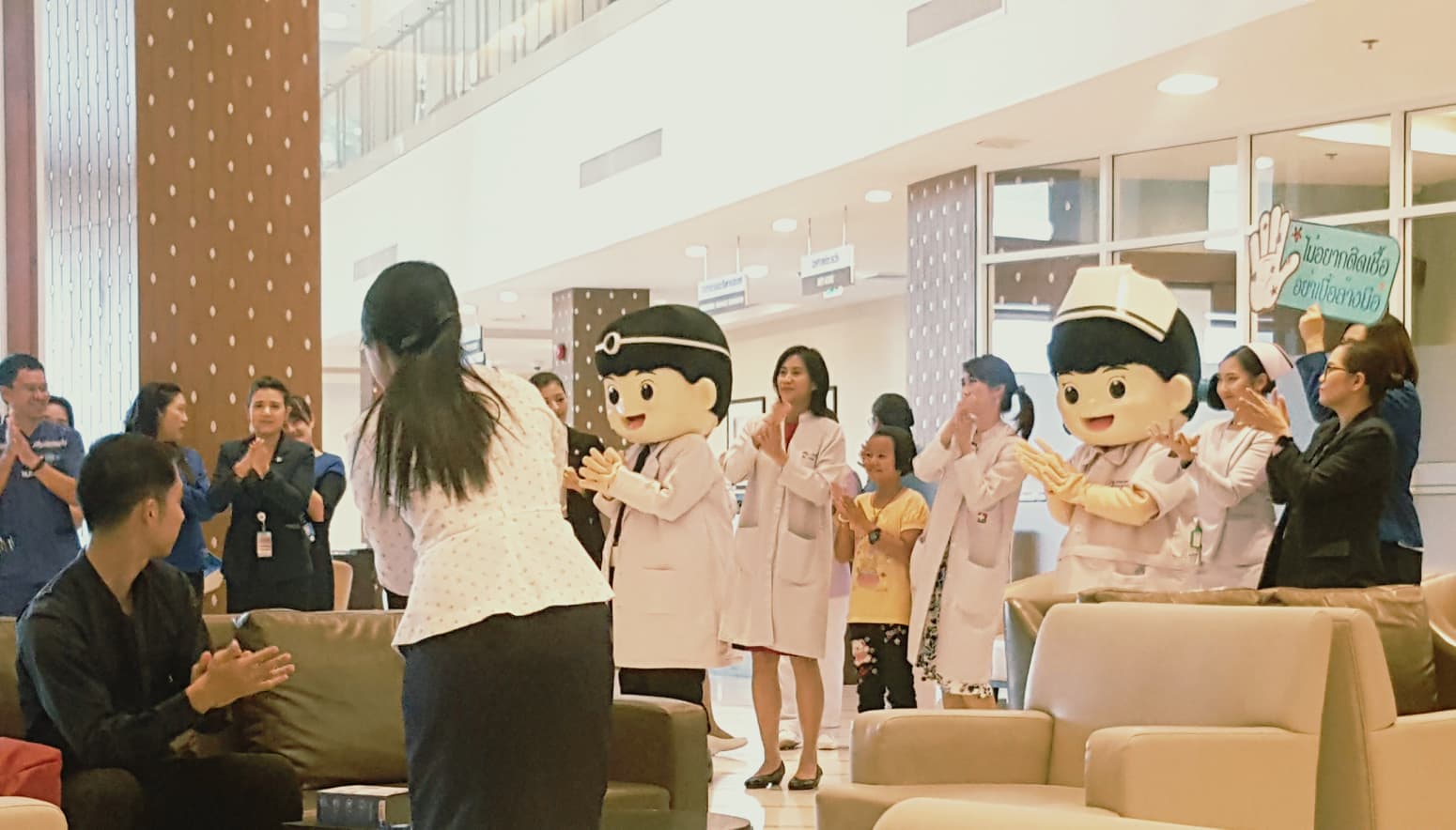 I observed with some interest. There was NO explanation of the how and why of hand sanitizer use, nor the application of logic that handbags and shoes carry far more bacteria into a hospital setting than your hands ever will.
The first nurse who offered me a convenient FREE single-use-plastic purse pack of hand sanitizer looked perplexed when I declined politely. But she didn't ask why I had declined, and backed quietly away from the strange foreigner. The second nurse DID ask (clearly they had been instructed to hot up all members of the public in the hospital) and so I politely explained. She blinked as I summarized really quickly why it's bad for your skin, bad for the environment and how it CAUSES more bacterial problems in future. And that surgeons don't use it, because they read and are well informed. She blinked again, poor girl. *Note to Self: less coffee helps soften the Dutch directness 'thing' which can be overwhelming to Thai people.
So the first and foremost reason to decline hand sanitizer is that there is CLEAR scientific research showing not only that it's less effective than simple handwashing, but also that it INCREASES bacterial transfer when used in conjunction with water. And yes, we DO wash that icky gel off our hands later with water, don't we?
Effect of soap and water compared with alcohol gel sanitizer. As shown in Figure 5, a 20-s wash with the non-medicated liquid soap and water was more effective at removing bacteria from palms than application of a gel sanitizer containing 70% alcohol (study E). Interestingly, use of both products in sequence resulted in more bacteria being transferred versus soap and water alone. This suggests that use of alcohol on the hands after washing them may increase transfer of bacteria that are normally sequestered. The finding that the combination of soap and water plus alcohol enhances bacterial transfer has been reported in the literature previously by two independent investigators (8,11). The mechanism by which the combination of soap and water plus alcohol increases the numbers of bacteria that transfer from the hands is yet to be determined. It has been speculated that this combination raises bacteria from deeper layers of the skin (8, 11). Source
Why bother with the clear facts of science when you have the opportunity to sell lots of product – repeat purchase product – which is insanely cheap to make?
But I digress.
My other reasons for declining the hand sanitizer are very well researched, and publicly documented.
Triclosan – a primary ingredient in almost all hand sanitizers – creates and contributes to bacterial resistance. Over time, excessive use of triclosan in a hospital setting will increase the rise of dangerous, life-threatening, resistent bacteria. "…widespread use of triclosan may represent a potential public health risk in regard to development of concomitant resistance to clinically important antimicrobials." Source
The glycerin (another primary ingredient of almost all hand sanitizers) damages both the dermis and the subdermis of the skin, causing excessive dryness over time.
The alcohol (another primary ingredient of almost all hand sanitizers) causes excessive dryness of the skin and skin damage.
Damaged skin is less able to naturally repel bacteria and, in fact, will carry higher levels of bacteria who are able to multiply in the compromised dermis.
And then there are my ENVIRONMENTAL reasons for declining:
All that bacterial resistance-causing triclosan eventually gets washed down a drain, into our waterways and into the sea, disrupting marine and aquatic life and, over time, contaminating ground water.
Single use plastics? If they're really not needed, then don't.
Glycerine is produced from fossil fuels which are in increasingly limited supply.
We need to QUESTION everything, even when so called health practitioners tell us it's important. There are so many agendas, and so much that can be done differently, without harming Mother Earth or our own natural health.
So why did I hesitate at the door? Because I DO understand the issues of dirty hands in hospital rooms, having spent far too much of my life laying in hospital beds. But creating easy, short-term so-called 'solutions' creates far bigger problems later on for those same health care providers.
I'd like to see ALL restaurants, hospitals, washrooms, public baby changing areas etc have soap and water hand-washing options with fresh, laundered, cloth towels. Yes, it costs. But the cost to ourselves, our collective health and Mother Earth are far greater than taking these poorly thought-through courses of action.
So if you HAVE to use hand sanitizer (eg the cashiers at our local supermarket are REQUIRED to use it) for your work, what can you do?
Use it as minimally as possible.
Don't touch those same chemically hands to babies faces etc.
Try to inform your employer (yes, you can fwd this article to them).
Take exceptional care of your skin to protect your hands overnight and repair the damage while you sleep.
I STARTED this hand-washing research journey because SO MANY CUSTOMERS present with over-dry, cracked and damaged hands. Our solution at Pure Thai Naturals Co Ltd has been to develop an Intensive Skin Repair Balm made from natural Thai beeswax, vetiver essential oil, moringa seed oil and pure vitamin E. Using an intensive repair product overnight is the best we can suggest to counteract the drying effects of the glycerin and the alcohol, if you HAVE to use hand sanitizer. Here's what my Chiang Mai customer had to say about it:
But the best choice by far is to politely decline the hand sanitizer and wash well with water, a nail brush and a pure natural soap for 20 seconds plus.
Please inform yourself, take care of your natural health and please STOP using products which harm our environment.
---