They were utterly mystified and came to look.
"Why foreigner want to eat and cook poor people's food?" was the question of the day.
In one of life's lovely ironies, those we came to observe, share with and learn from stared blankly back at us. Several men from the village who had come to wonder, stared especially as we awkwardly donned the traditional Lisu hand-woven farmer's baskets and wandered off to the edge of the jungle to find our lunch.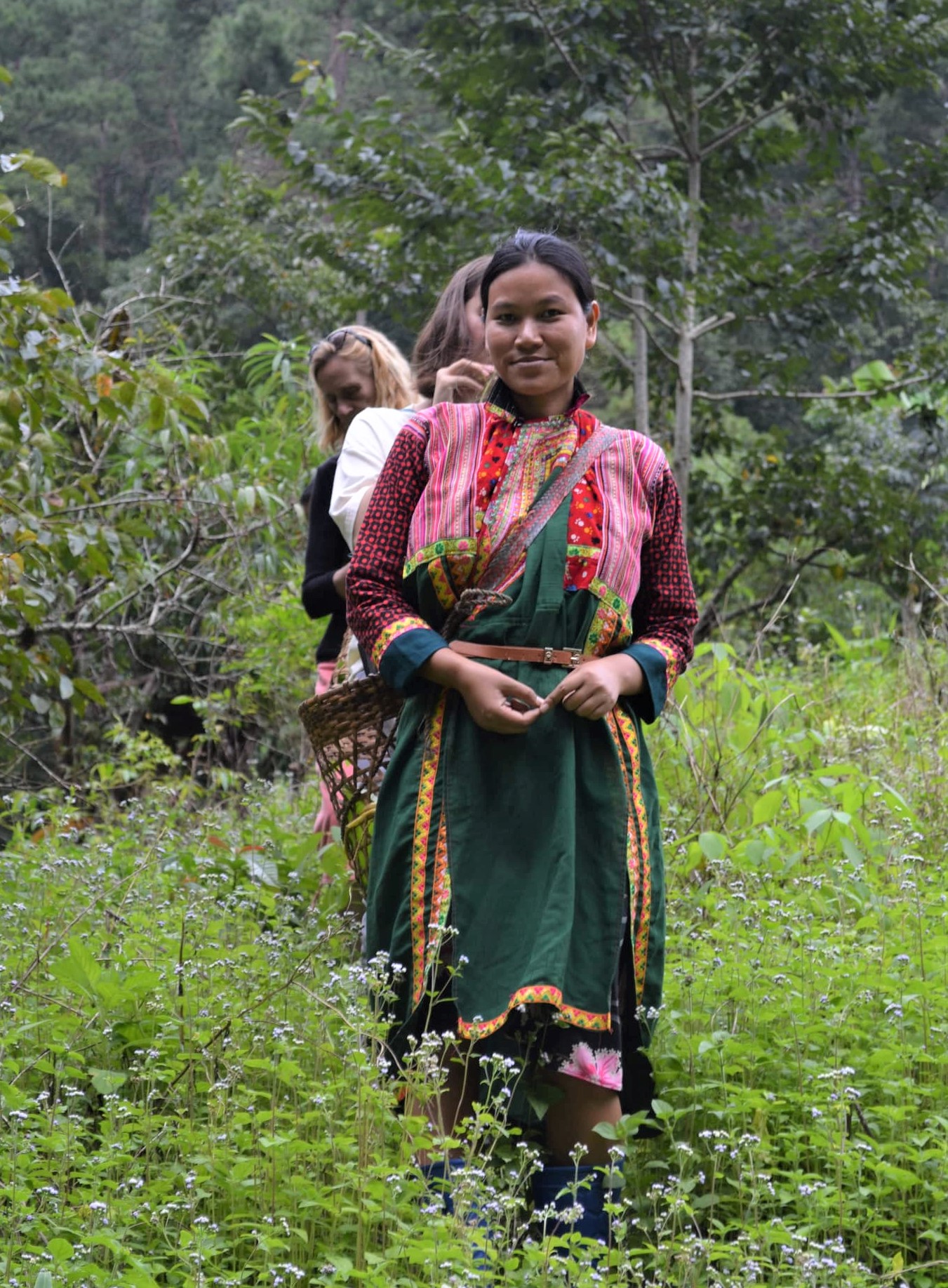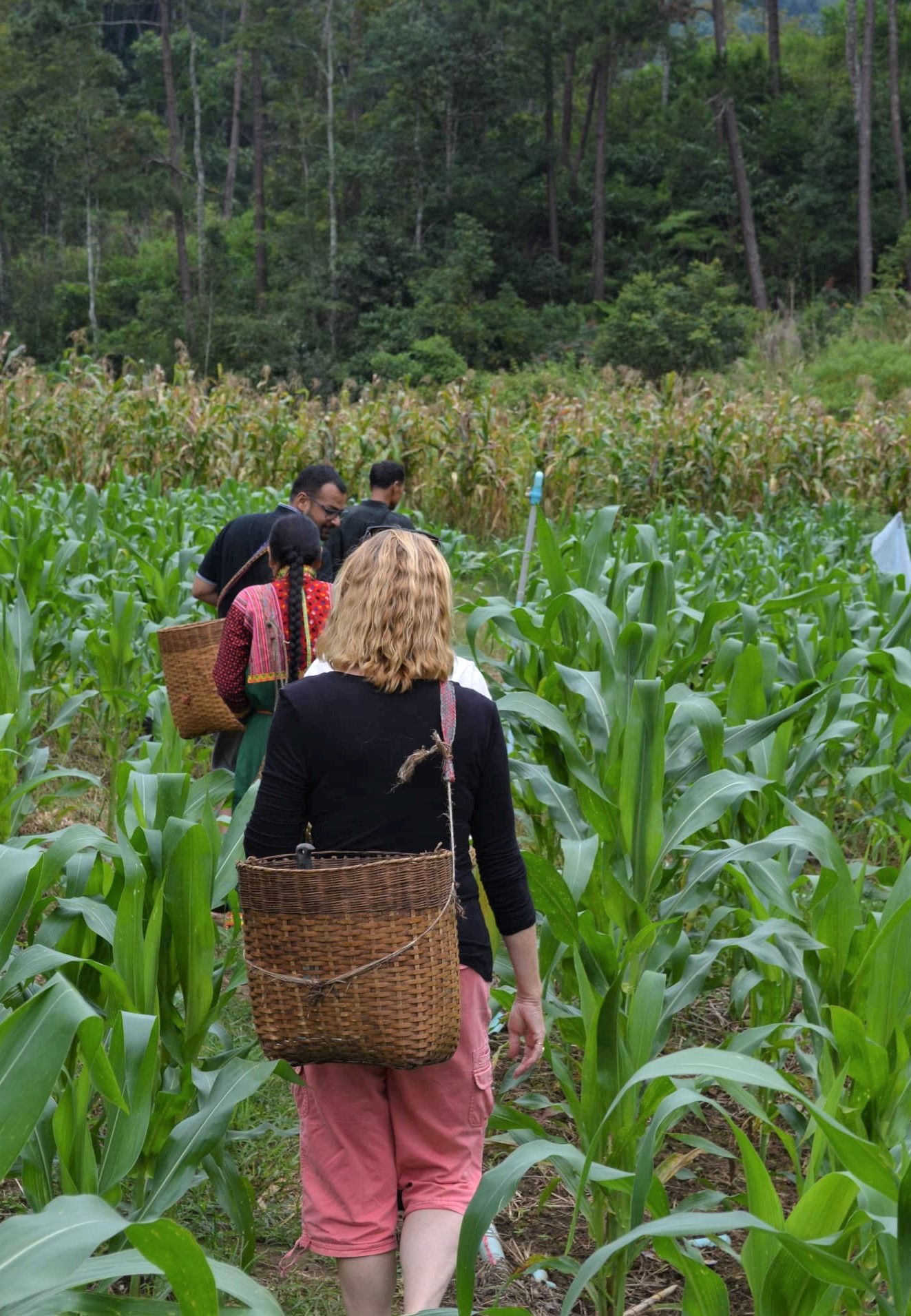 Who are the Lisu people? They are a Tibeto-Burman ethnic group who inhabit mountainous regions of Burma, southwest China, Thailand, and the Indian state of Arunachal Pradesh. They number about 730,000 and are traditionally a nomadic people without a written language. In the last 50 years, many Lisu people have become citizens of the various countries in South East Asia, as globalization has opened and expanded their traditional world.
Our Lisu friend, Punnee, is opening an eco-green, vegetarian-vegan, tribal-food-culture, small tour business to show the world her incredible Lisu mountain-tribe culture. And yesterday we were privileged test-drivers of her new eco-green travel experience: drive into the mountains outside Chiang Mai, meet Punnee's extended Lisu family in her village, forage for the ingredients for your lunch Lisu style at the edge of the northern Thai jungle, and then savour-eat-enjoy as Punnee, her mom and several family members cook for you in an inter-active, instructive and very intimate way.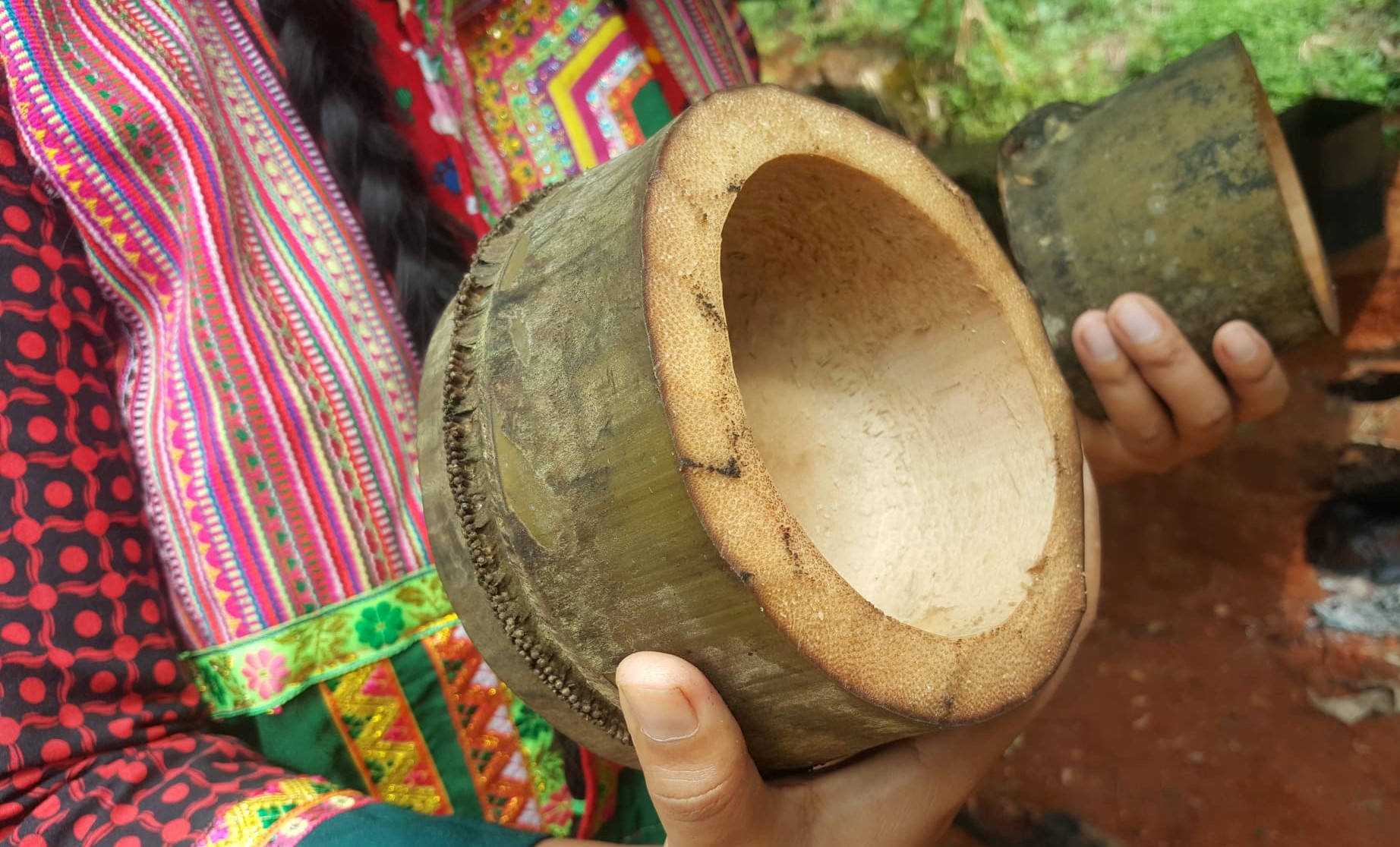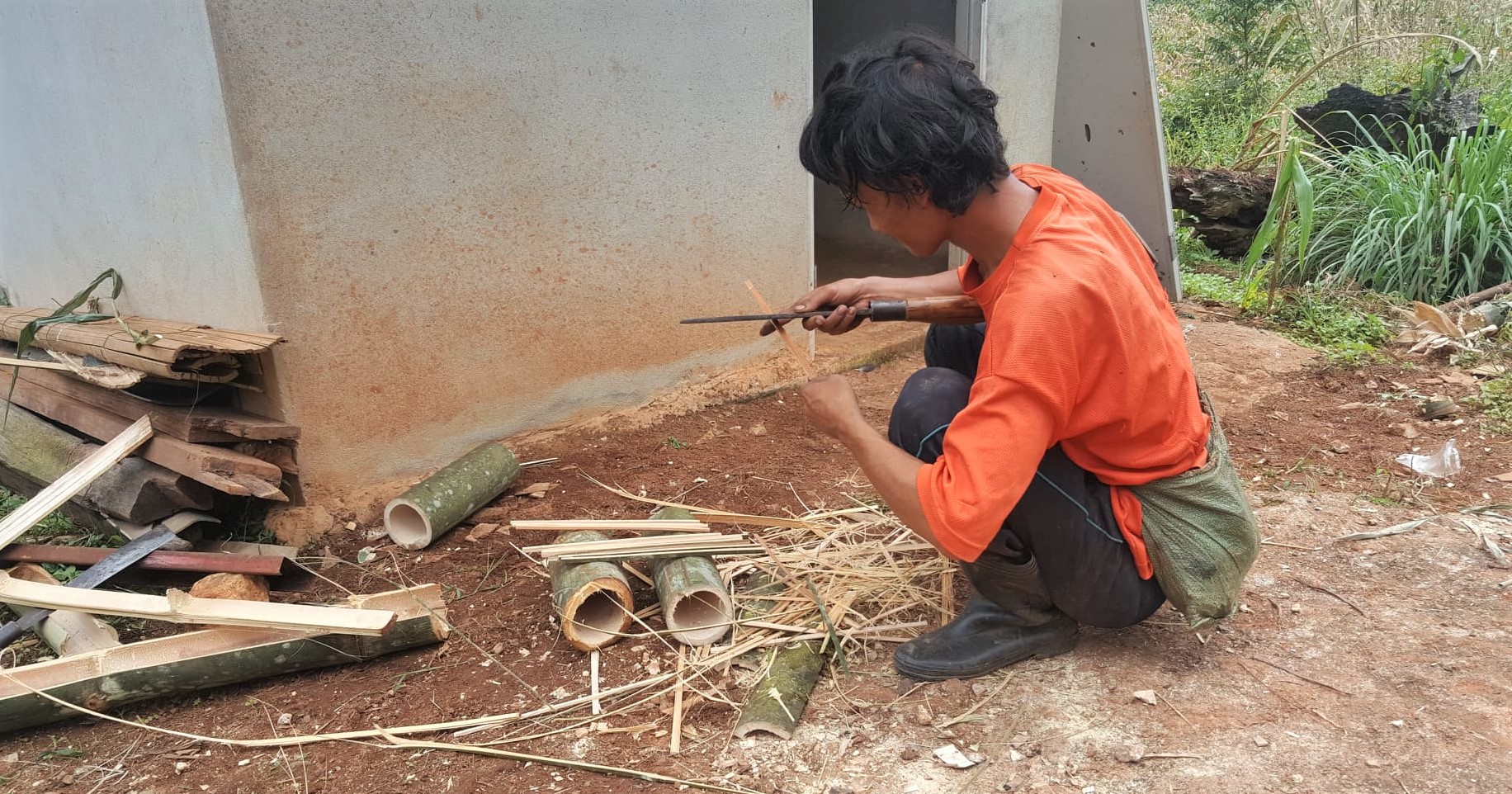 We learned how to collect plants and fruits without damaging the ecosystems: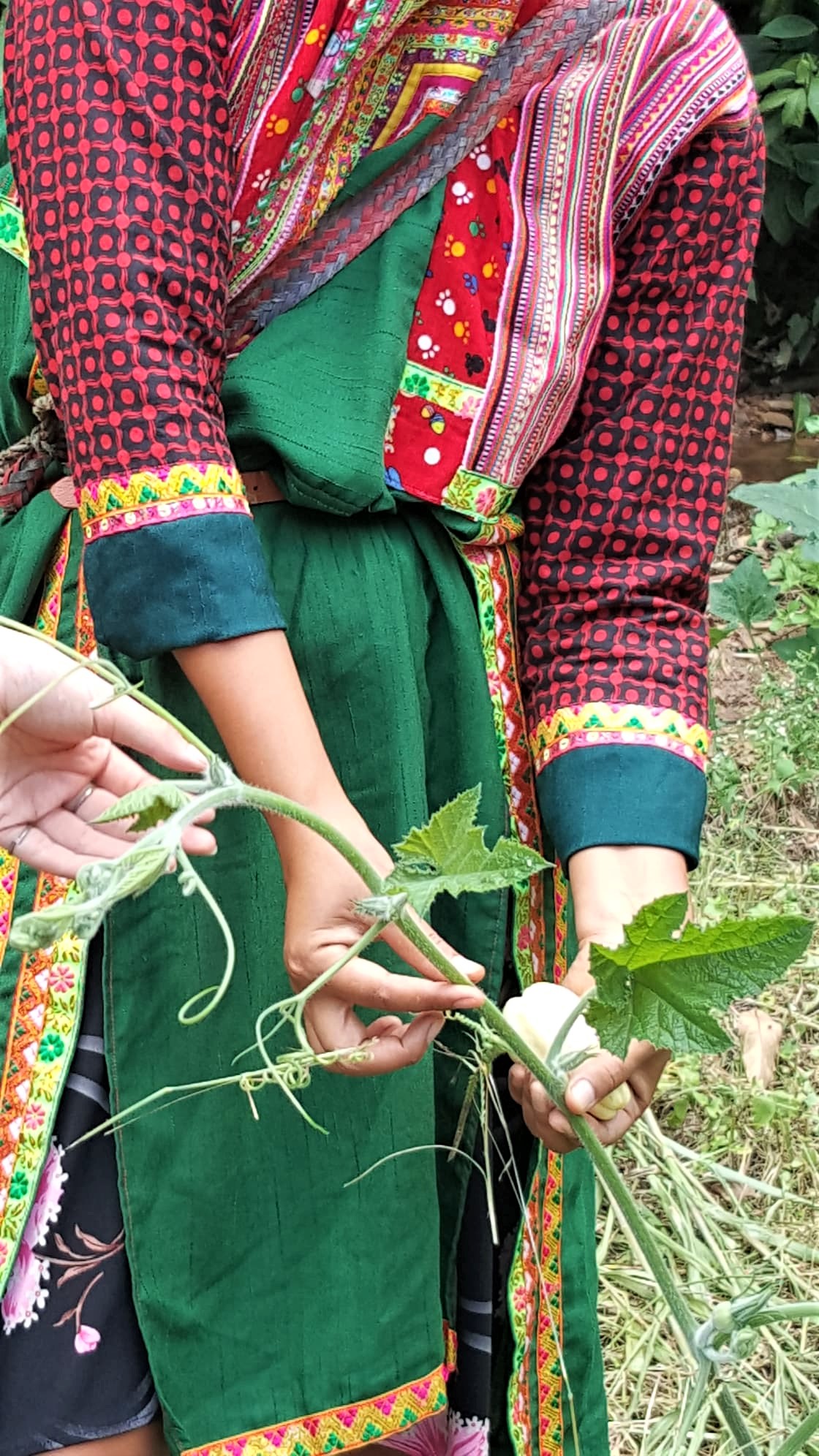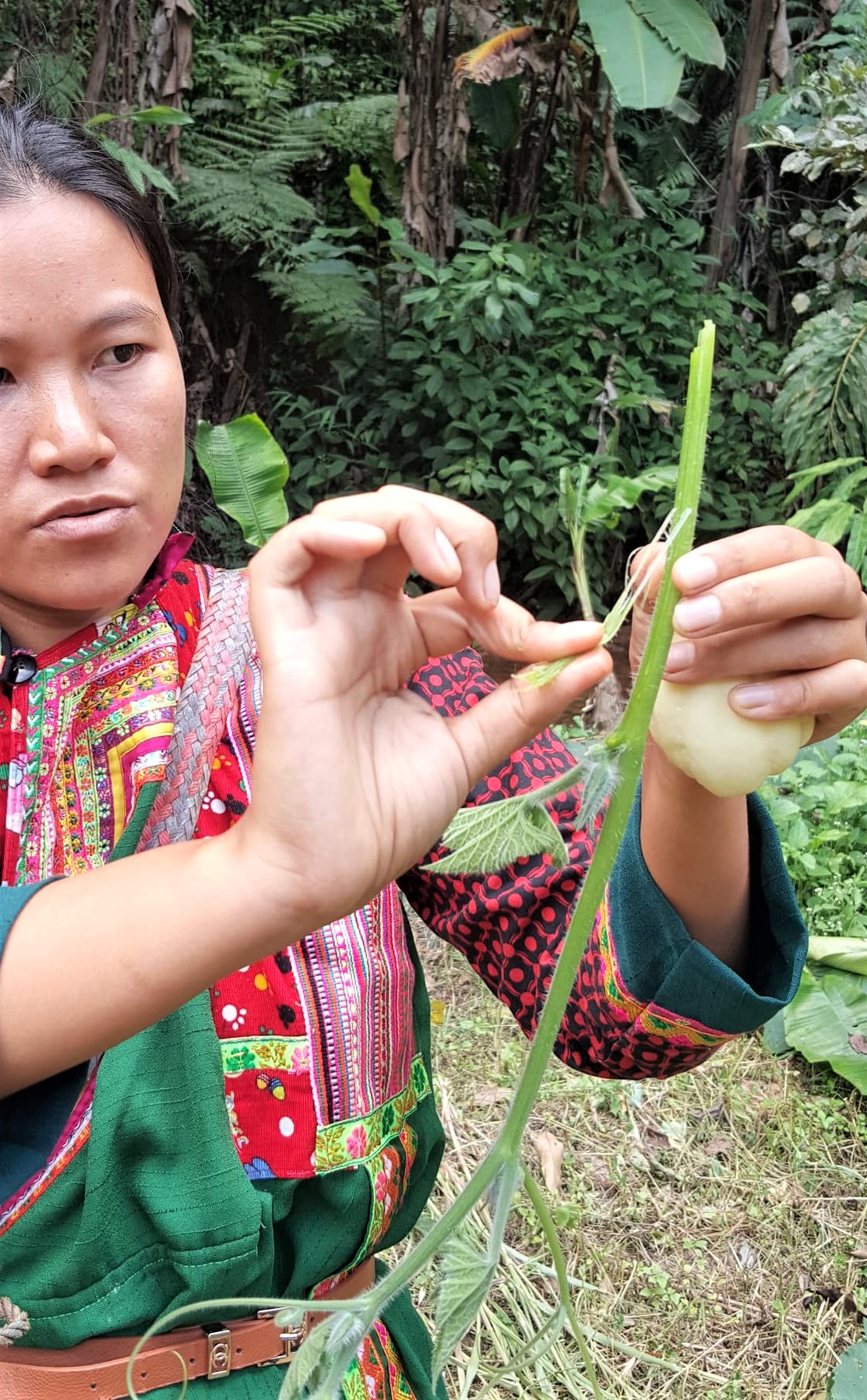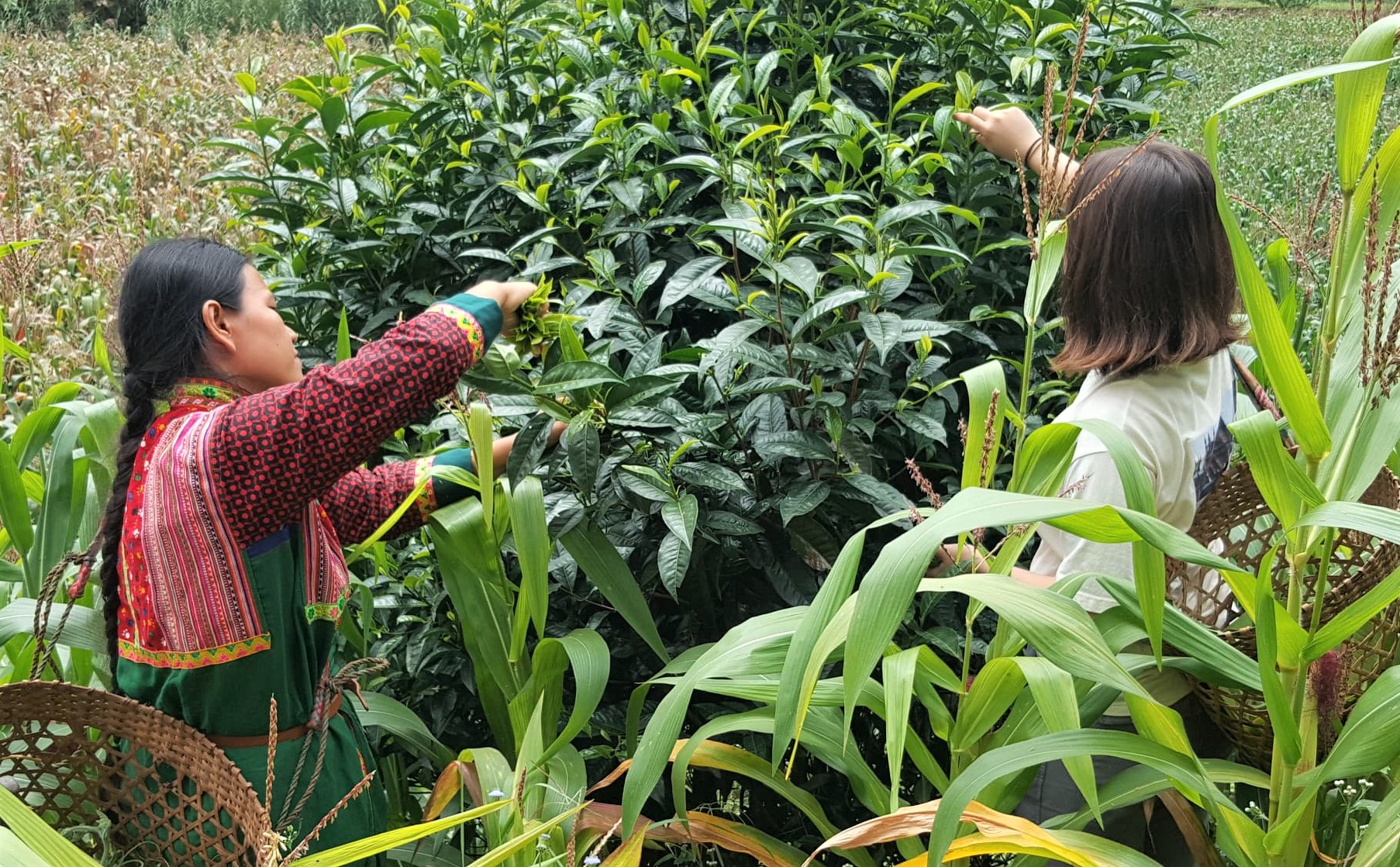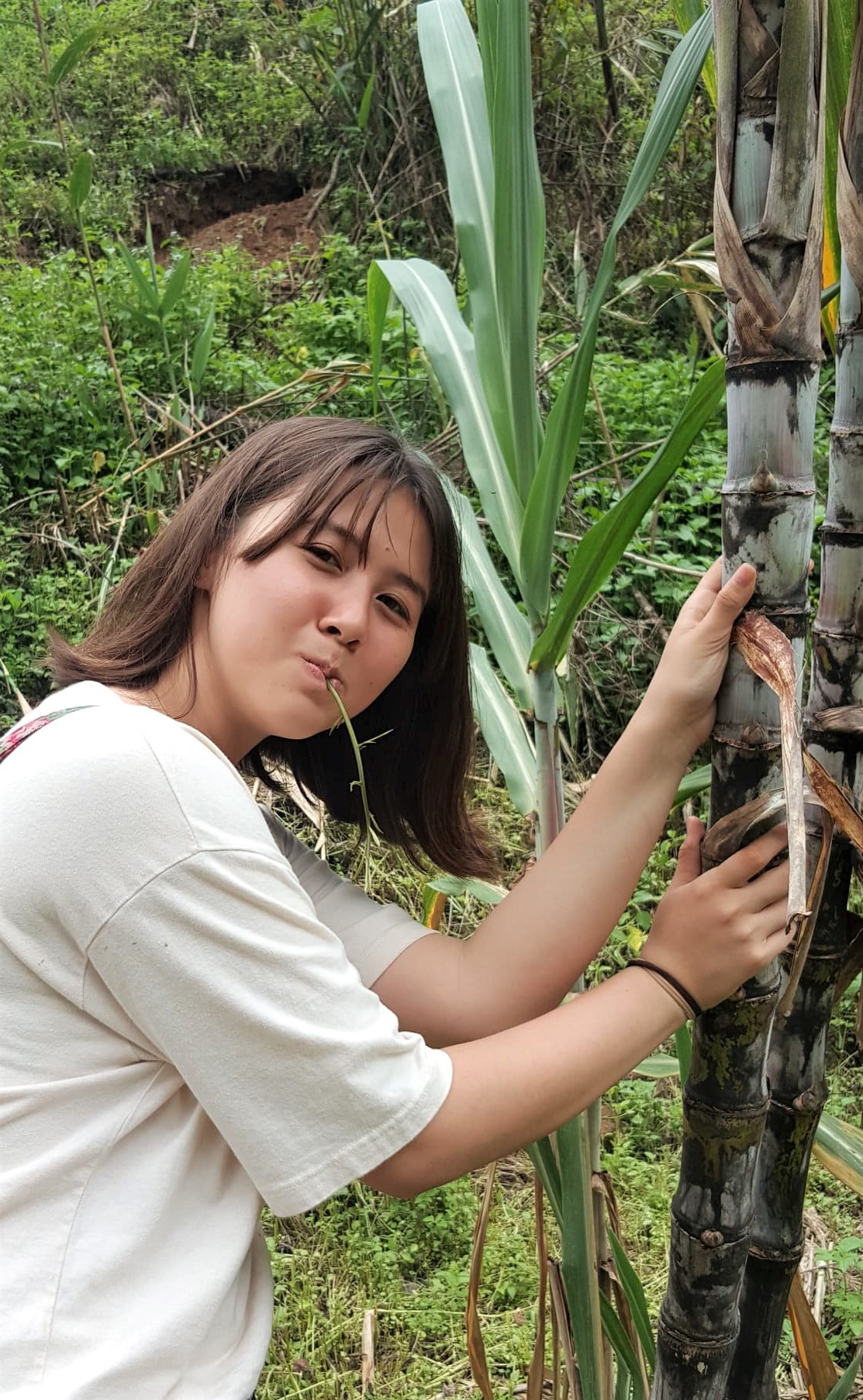 After a leisurely, fun and incredibly interesting walk through the farm-jungle, we headed back to the camp kitchen for smoked home grown tea (in hand hewn bamboo cups) and lunch. Everyone pitched in, talking, laughing and learning – a real family-global-tribal meal!.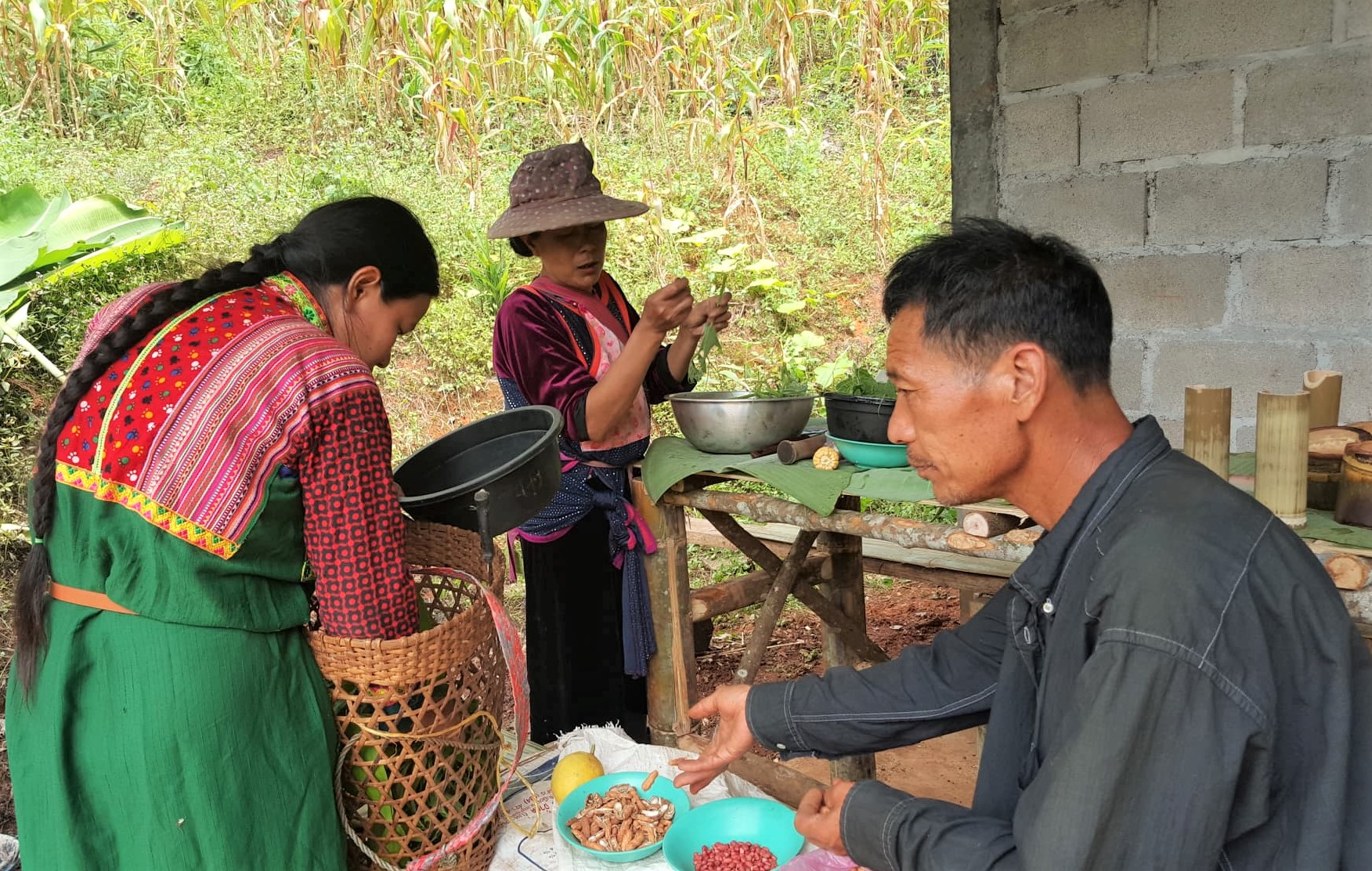 There's no question who's the head chef here: it's Punnee's mom. She graciously did her best with gestures, warmth, smiles and a few broken words of Thai, with Punnee translating for her family.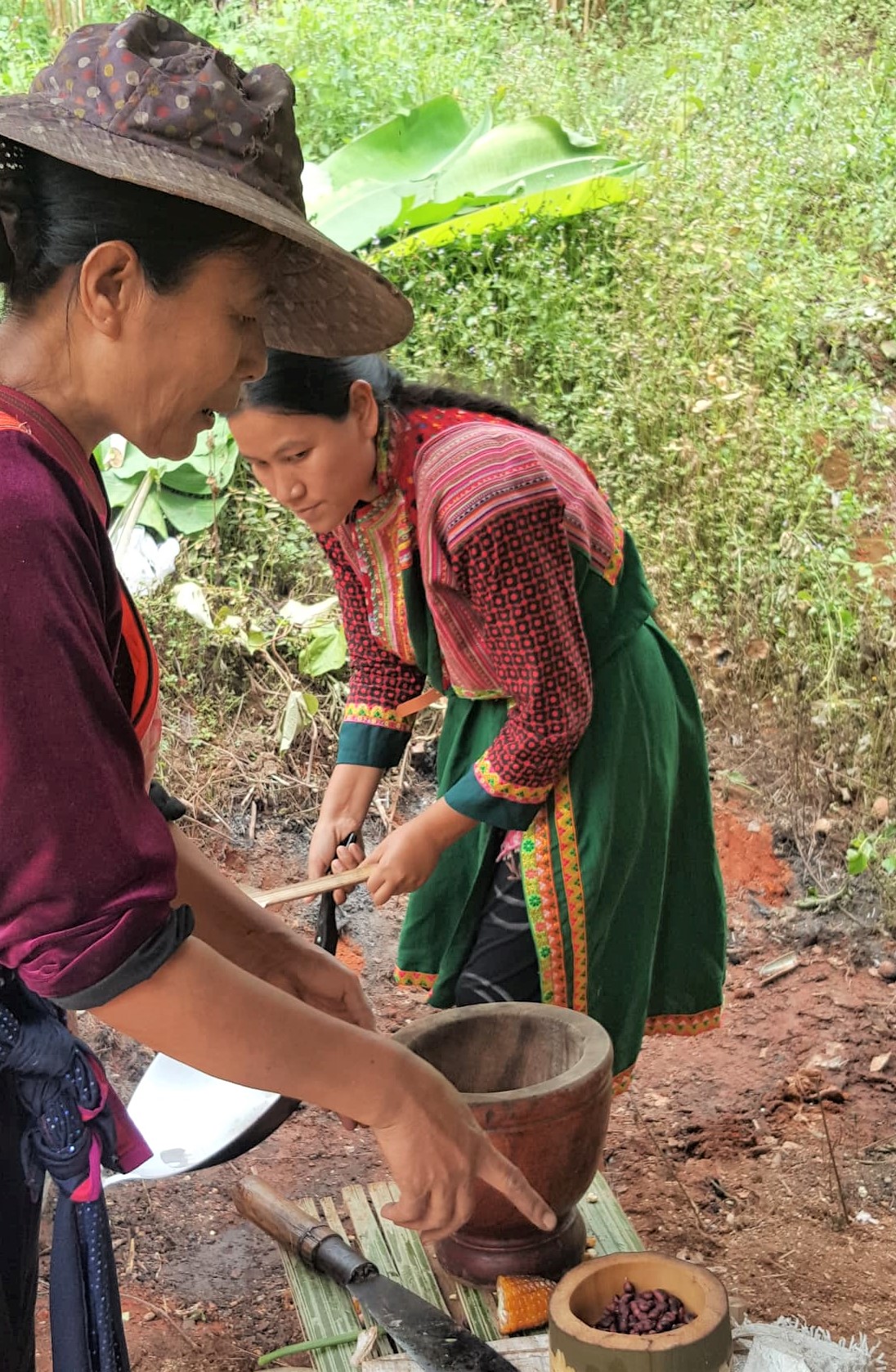 Traditional fires for cooking, simple raw and incredible flavours I had to wrap my head and my tongue around. Roasted banana flowers with spicy nam prik vegetable dip: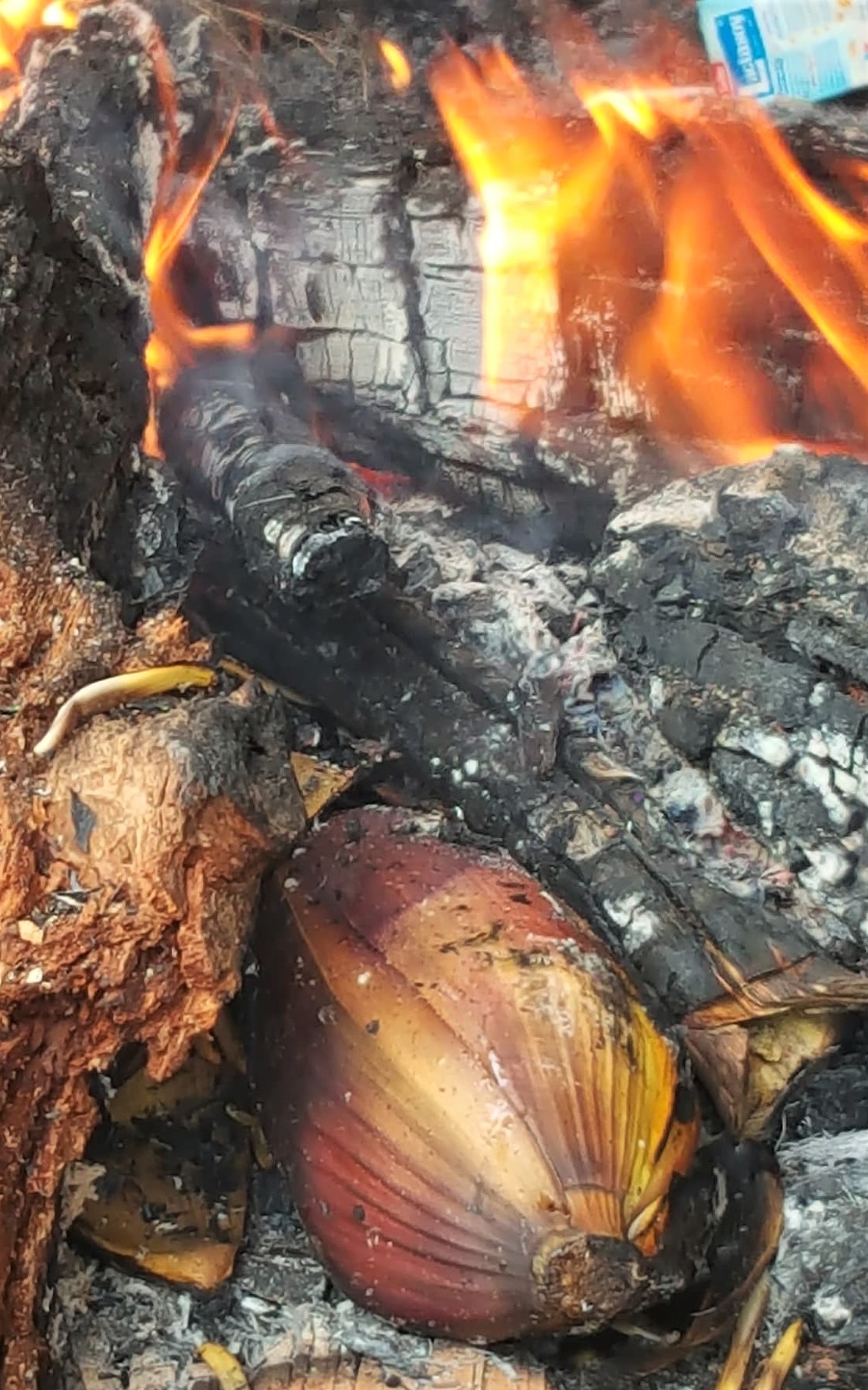 The flavours in the soup dish were nothing like I've ever had before in all my 16 years here in Asia… subtle, complex, earthy.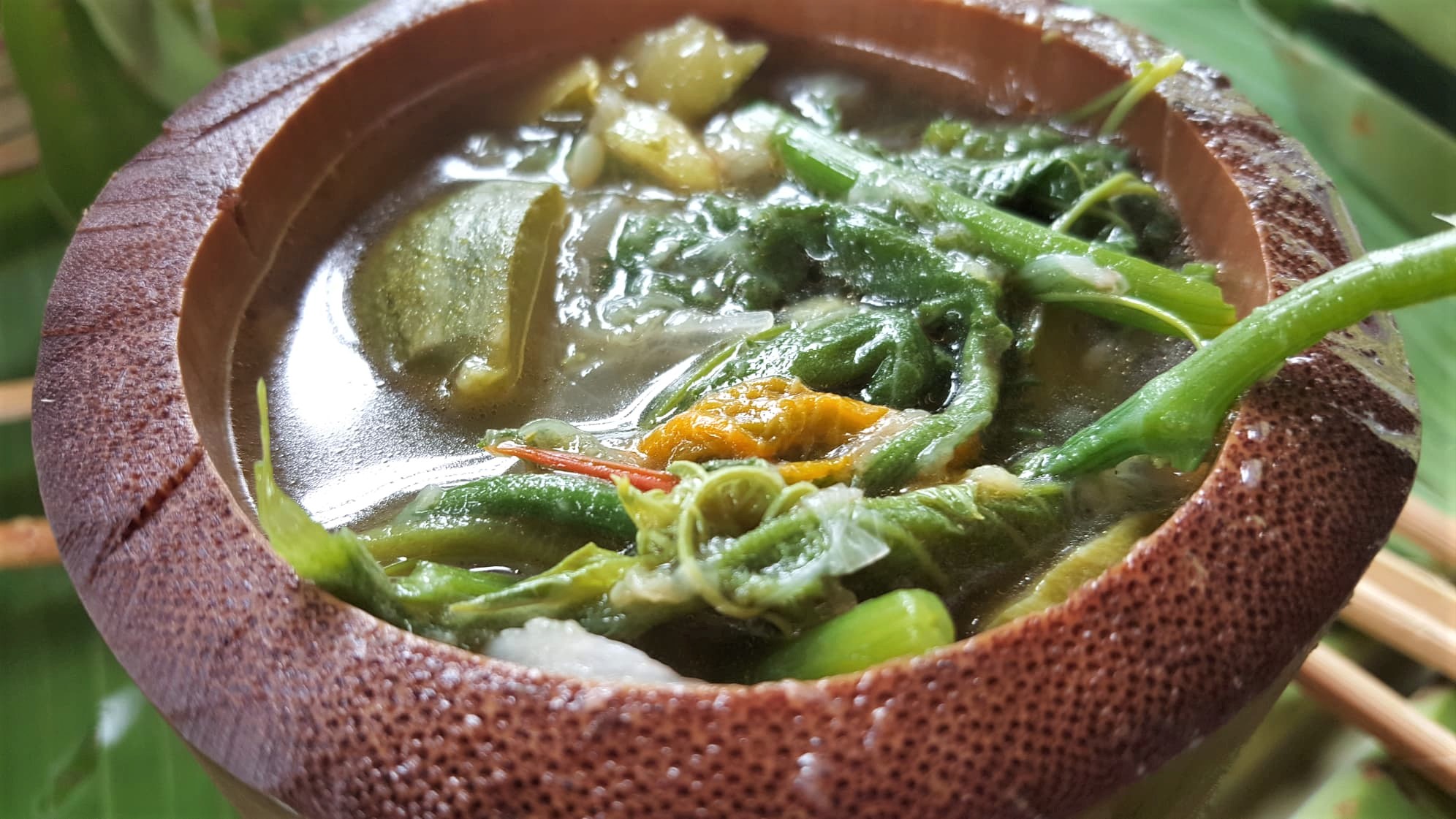 The tea leaf salad made with raw, young tea shoots? Just wow!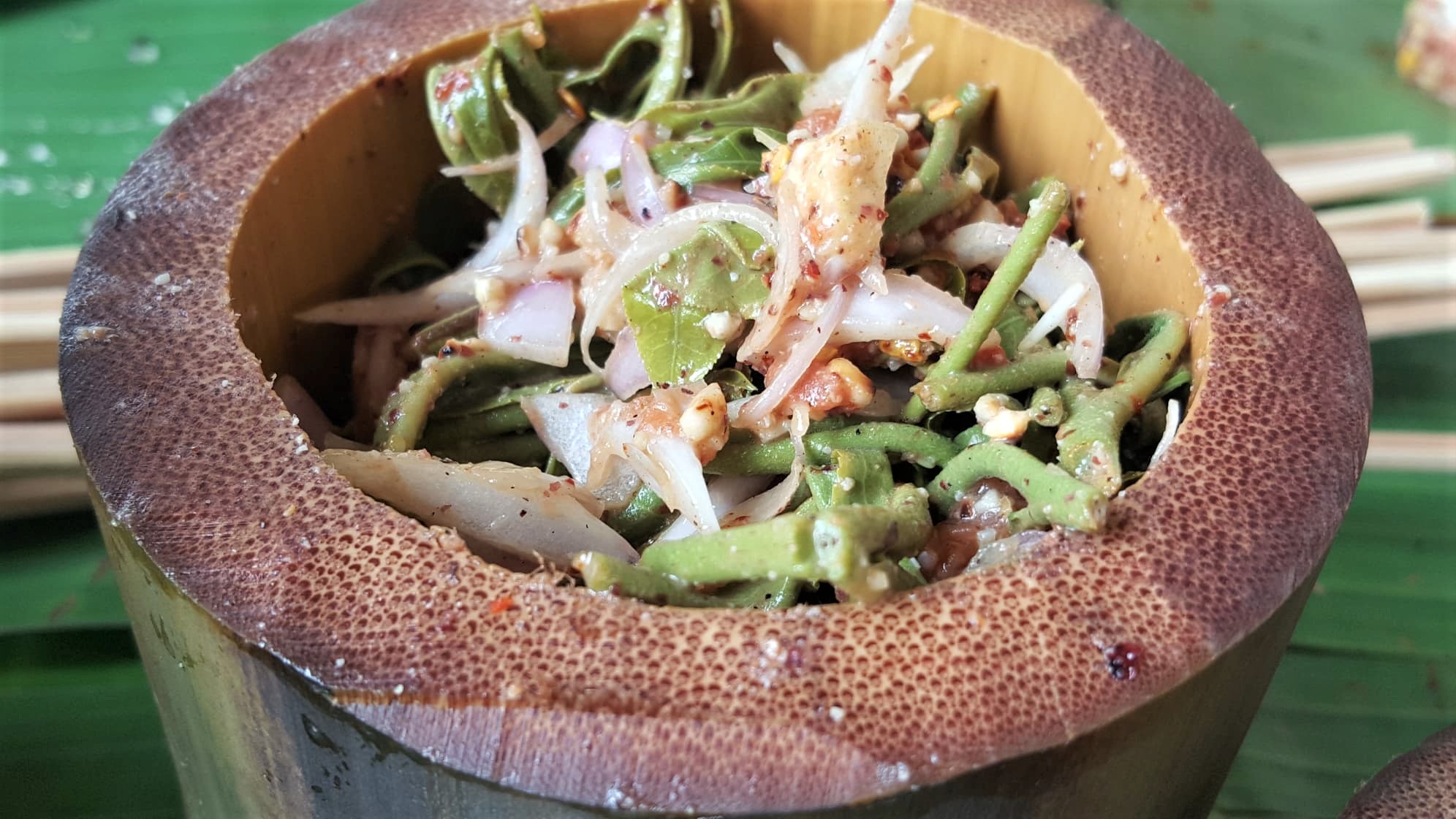 Punnee's Lisu Kitchen Tours take place on her family's traditional Lisu lands in the Wiang Haeng district just near the Chiang Dao Wildlife Sanctuary on the fringes of Mae Hong Son Province. Driving time from Chiang Mai? About 2 – 2.5 hours contingent on traffic, weather, landslides and possible tree falls on the road. The feeling as you stand on the edge of the village looking towards the back of Doi Chiang Dao? A calm stillness tinged with wonder.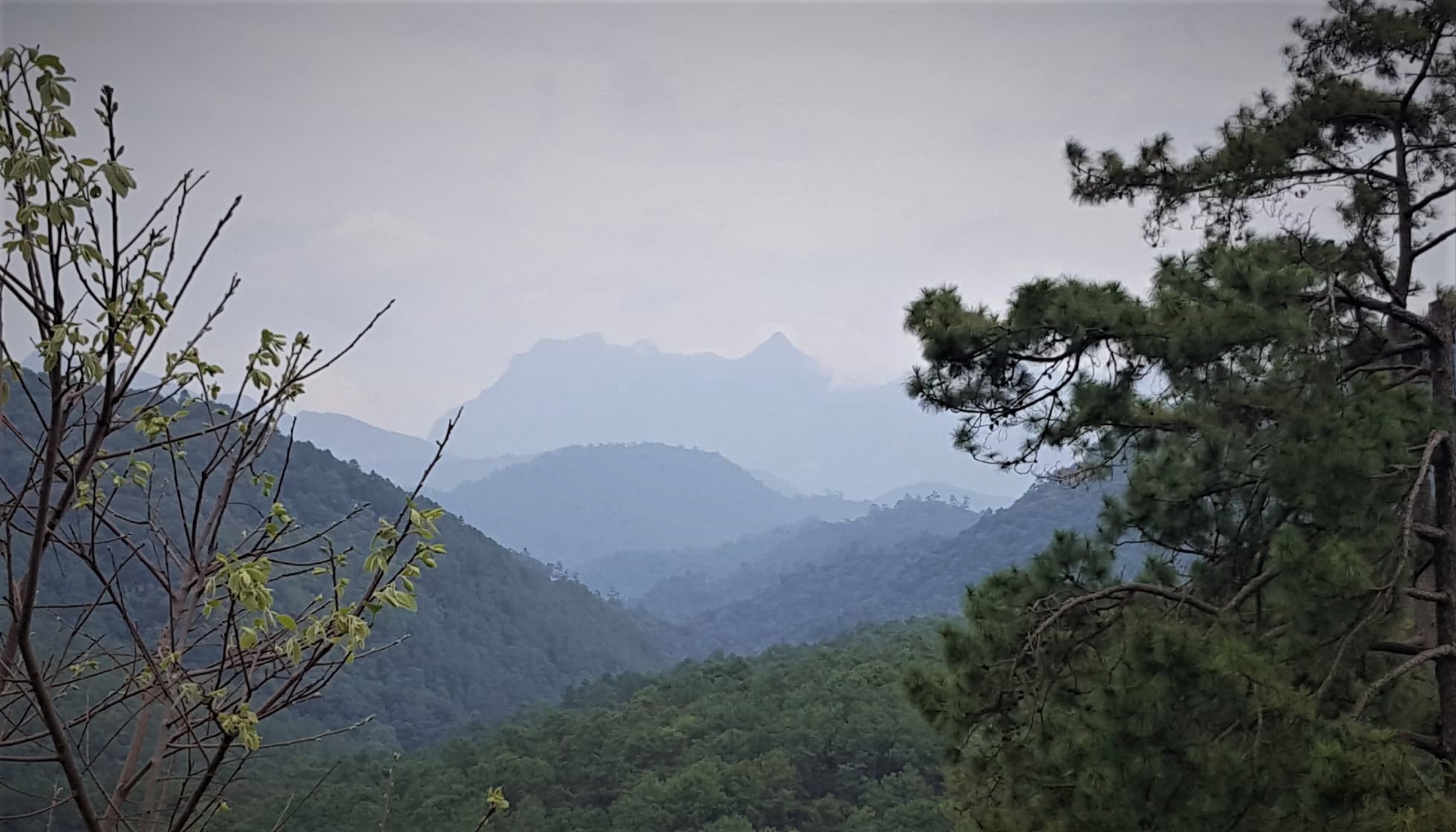 How did our Tribal Food & Culture test run go? A success!! We drove back INSPIRED, stuffed, marveling at the skills and innate wisdom of the mountain people, and just so profoundly blessed to have seen something of this ancient nomadic culture before the 21st century and globalization dilute and destroy it.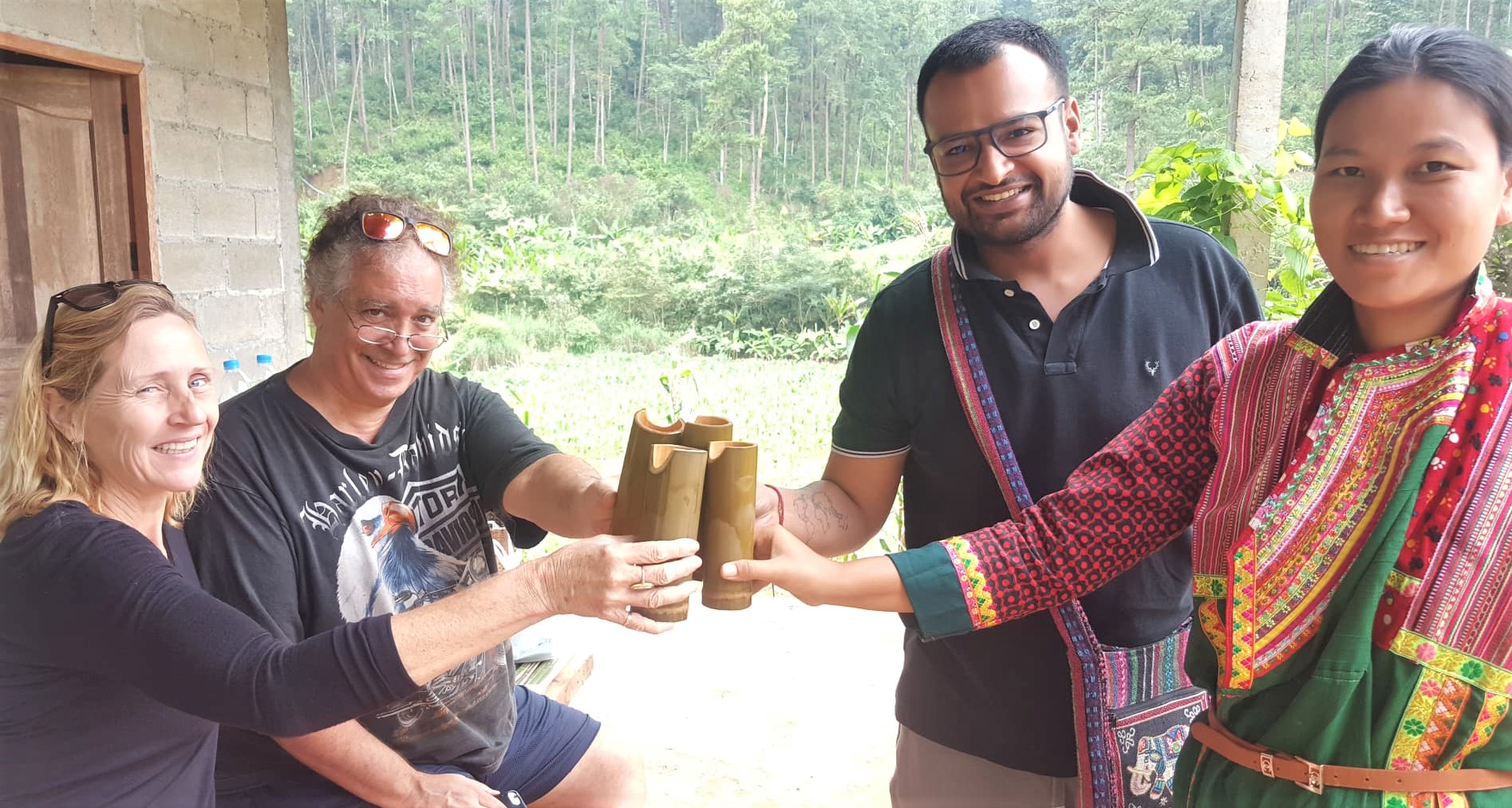 Chiang Mai Vegetarian Festival September 28th to October 7th. If you want to take a tour (one or two day) or a class at her Chiang Mai home, you will need to book NOW. Traditional Lisu herbal steam and vegetarian buffet to celebrate the opening of the Vegetarian Festival? See the event on her facebook page and book early.

Contact Punnee through Facebook Messenger Punnee's Lisu Kitchen or call 086-186-4713 (Thai) and 090-051-9028 (English).
Wishing our friend, Punnee, incredible success in her new tribal food venture and hope you make time to learn from her and visit her traditional Lisu village home when you're next in Chiang Mai.
---